A lot of property managers tend to pop rental arrears into the 'too hard' basket, but with a proactive approach you can get your arrears right down – and keep them down!
You're out of free articles for this month
To continue reading the rest of this article, please log in.
Create free account to get unlimited news articles and more!
We all know that rent paid on time equals happy owners. However, if you've become caught up in a reactive cycle of chasing arrears, you probably haven't had the chance to address the actual issues causing the late payments. By applying just a few different techniques you can change your approach to arrears handling, and more importantly, see a nice big reduction!
PUT ON A DIFFERENT HAT
Dedicate an hour each and every morning to arrears. For this time, you are no longer a 'property manager', you are now a 'credit controller' – a fearless crusader seeking truth, justice and FUNDS! 
TAKE STOCK OF THE CURRENT SITUATION
Just how bad are your arrears? Be aware, and be realistic. At a previous agency I inherited a portfolio running at 18 per cent (arrears over three days) and it took three months to get it under two per cent, and keep it that way. Even when you reach the Holy Grail, never relax; persistence and consistency are what it takes. 
GET THE BASICS RIGHT
You would be amazed at how many agencies don't start actioning arrears until four days overdue, or worse – seven days. Start printing your reports from one day overdue. Start texting tenants with a polite reminder at one day. Yes, one day! 
SOLUTION SOLUTION SOLUTION
This is where things really start to change. Constantly following up the same tenants week after week after week is like putting a Band-Aid on a broken leg. By doing some detective work to find out the cause of the late payments, and working with the tenants to seek solutions, you will actually fix the problem! Your goal is to negotiate a long-term solution and to never see this same tenant pop back up on your report. 
BREACH AHOY
Rules differ from state to state, but if you can breach the tenants on day eight, then do so, don't wait until day 10 or 12. You have a responsibility to the owner to be proactive. 
CHOOSE WISELY 
We have a mantra in our office when processing tenancy applications: 'We don't want to inherit anyone else's problems'. The biggest red flags for us are, of course, arrears. It pays to be careful. The previous agent may have said on the reference that the tenants always paid rent 'on time', but a close look at the ledger may show a pattern of continual late payments. That agency may have considered arrears less than seven days to be 'on time' – which is certainly not our definition! 
Yes, this process does take time and dedication, but imagine how pleased your boss will be when you show them a single page arrears report! Good luck, fearless credit crusaders! 
ABOUT THE AUTHOR
---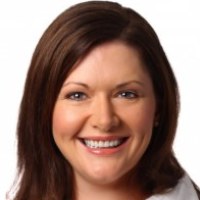 Athena Law is the client services manager at Define Property Agents in sunny Mooloolaba, and has enjoyed a property management career in both Brisbane and Sydney. Formerly the learning and development manager in Credit and Collections for AAPT in Sydney, she has brought her unique set of arrears handling skills to property management to achieve industry-low figures.