Performing a listing presentation with utmost precision is crucial in securing new clients and growing a rent roll. How can property managers and BDMs nail the basics of convincing a landlord to take them on?
You're out of free articles for this month
To continue reading the rest of this article, please log in.
Create free account to get unlimited news articles and more!
Management fee undercutting unfortunately occurs often in the increasingly competitive property management industry. 
Listing presentations provide that first point of contact with new business  – the one real chance agencies get to solidify new relationships and prove the value of their fees. 
It is an area agencies cannot afford to overlook if they want to build their brand and their rent roll. 
Residential Property Manager has spoken to leading industry figures about how to create a faultless listings presentation and win the trust and respect of prospective landlords.
 Presentations no place for PMs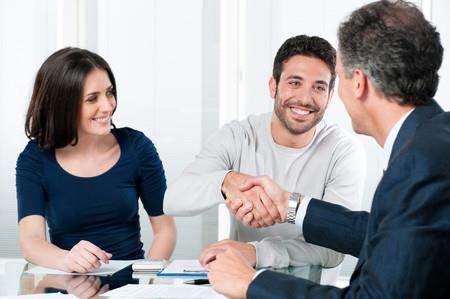 Agencies that want to do well in listing presentations should stop sending property managers and start sending BDMs, according to Doyle Spillane director Joe Iemma.
Mr Iemma says his agency now makes property managers focus on their core job – managing properties – and leaves presentation to BDMs, who specialise in sales.
PMs usually haven't developed the skills to present confidently to prospective landlords, Mr Iemma says, and they're also constantly juggling other responsibilities.
As a result, they tend to "get in and out as quickly as possible".
"They walk in and say, 'Oh, we think it is worth this much to rent and here is my card and my fee is this much'," Mr Iemma says. 
"I think with the industry and the way it is going now with BDMs, their role is to go out and that is all they are trained to do."
Mr Iemma said his BDMs participate in the same training as the agency's sales team.
"It is the same sort of skill that you need, as if you were going in to list a property for sale. We duplicate basically what they do and turn it into rentals."
Don't forget your pen and paper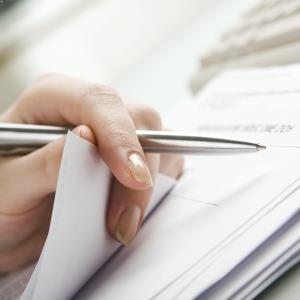 One useful point Doyle Spillane's BDM team has picked up at sales training is the importance of taking a journal to listing presentations, according to Mr Iemma.
"If you walk in and you take notes and you can recount what you discussed during that meeting at the end of it, you find people will think, 'These guys are serious, they know what they are doing and are not going to miss something down the track'," he says.
Mr Iemma says asking questions and noting the answers shows you are attentive and taking in everything the prospective client is saying. 
"Down the track, if there is a hurdle I can go back to my notes and say, 'But when we met, this is what you said' and they can understand where you are coming from."
Mr Iemma says note-taking also forces you to listen more and stops you from getting caught up in a drawn-out spiel. 
"I am probably the worst one, I just start talking and I don't stop, because I am passionate about what we do," he says. 
"So for me, it taught me to stop talking so much and just listen and write things down."
Give clients the personal touch
Another key to doing well in listings presentations is to get the paperwork right, according to True Property director Michael Catalano.
Mr Catalano says his agency keeps a standard listings pack in its office, but this is then personalised to fit the prospective client. He believes that provides True Property with a point of difference.
We are very detailed in what we do
One of the things Mr Catalano takes to his presentations is an example of an in-going condition report his business prepares, which is 32 pages long.
"We are very detailed in what we do," he says, "I also provide evidence of our arrears control list for the day, just to show the client that we only have one or two in arrears, as opposed to the market standard, which is about 2 per cent." 
As an added touch, Mr Catalano always brings a small gift for the prospective client as a thank-you for allowing him into their home. 
"Just a small box of chocolates or a bottle of wine: it eases the meeting point as well, it is something to talk about," he says.
"I also bring my iPad and I leave that running with our website on there, so they can see examples of how we market our properties and what we have to offer."
'Don't talk about how good you are'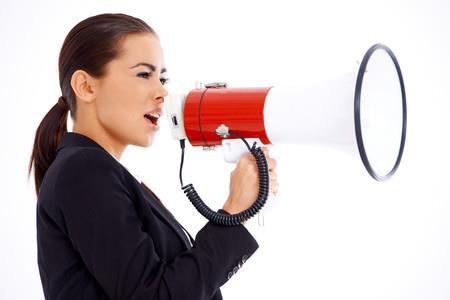 Mr Catalano says another thing PMs need to remember if they want to shine during listings presentations is not to let their ego take control.
"Don't talk about how good you are or how good your office is, or what your last success was," he says.
Instead, PMs should try to build a rapport by trying to find common interests with the prospective landlord. This is vital, considering many landlord relationships last for years.
"I try to be a friendly guy, not just your typical real estate agent. The way I find a common interest is to look around their home and see, for example, they have a Holden picture frame, so I would talk about Holden."
Mr Catalano says this strategy helps to develop a relationship much faster, because it means the conversation isn't focused solely on business.
Pretty paperwork can seal the deal
It should substantiate your presentation and reinforce what you are going to do for them.
Belle Property business development manager Cristel Stenhouse says the paperwork a PM leaves behind after meeting a prospective landlord plays just as a large a part as the presentation itself.
That's because people are conditioned to prefer a more attractive product over another – or, in this case, a more attractive set of documents against a less-attractive set.
"Chances are this will be used as a comparison against other agents' paperwork and, to differentiate yourself, the information it contains should directly align with your presentation," she says.
"It should reinforce what you are going to do for them."
Don't be a stranger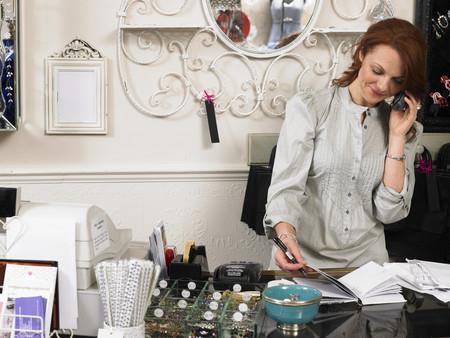 Ms Stenhouse says meeting prospective clients is only half of a listings presentation – the other half is keeping in touch. She is astounded when property managers fail to do so.
"It is fundamentally the single most conclusive component to the success and development of not only the agent, but also the agency," she says.
"I strongly believe that lack of follow-up is the single most prevalent issue impeding growth and the signing-up of potential clients who are simply not equipped to rent their property right now."
The solution, she says, is to establish a database and keep in contact with every potential client, even if they list with a different agency..
Ms Stenhouse says the property management industry is known for its high turnover, which provides business opportunities for property managers who take the time to maintain contact with landlords.
"Just because a potential client has chosen to go with another property manager over you does not mean that the same property manager will be at that agency in six months.
"Nor does it mean the potential client will have the same relationship with the agency's new property manager." 
What on earth does the landlord want?
Customer service expert Keith Abraham says the key to succeeding in a listing presentation is to discover the "buying motives" of landlords.
Mr Abraham says all customers have five buying motives when purchasing a service or product: price, service, quality, convenience or speed.

With price, people want to say they are getting great value for money. With service, people want to feel like they will be taken care of during the property management process. People who are focused on quality want to make sure they get a reliable product and a reputable brand. Some people focus on convenience – they'll choose the person who is just around the corner or open at the right time. Others prioritise speed and are willing to pay extra to have things done as quickly as possible.
"Ten years ago you could be famous for being really good at one of the five," Mr Abraham says. "Today you really have to be good at three of the five."
What is most important to you when you engage a property manager like me to look after your property?
This is due to expectation inflation, he says, which is where customer's expectations have increased because there are a lot more people creating an edge with their service experience.
"The prospective landlord has no idea about the expertise the property manager can bring to them, they can't judge that," he says. "They can't judge how they do their systems, or whatever the process is. What they will judge is the experience."
Mr Abraham says property managers can easily pinpoint the motives of a prospective landlord by asking the right questions. 
He says one good question to ask is: "What is most important to you when you engage a property manager like me to look after your property?"
Property managers should also specifically ask landlords which of the five buying motives is most important to them, he says.