The last thing any dedicated property manager wants to hear is "I've decided to take my management somewhere else…"
You're out of free articles for this month
To continue reading the rest of this article, please log in.
Create free account to get unlimited news articles and more!
It always feels like a slap in the face, with a chair…
But I always try to be a glass-half-full kind of person, so when something like this happens we have two options;
Option A – We get angry and laugh, knowing they are not likely to get better service at their new agency and let them walk (they'll be back, right?).
OR
Option B –  We take this as a chance to be even better than we already are.
Being the competitively natured person I am, option B is usually my preferred path.
A few years ago my director came to me and said that an investor was threatening to terminate a management with our office. So while I fought the urge to do Option A, we kicked into Option B gear. How could we convince this landlord we were going to listen to his issues, implement ways to ensure problems are resolved and overall keep our service aligned with expectations?
After negotiations between my director and this client, the landlord agreed to stay on a two-month trial basis to see if he was happy with these new services and I was appointed his property manager. 
So, what did I do that the other property manager wasn't doing? 
Communication, dedication and education. I always communicate with all my owners, whether the news be good or bad. If I say I am going to return a call, I will. Even if I don't have the answers they are looking for.
I am always dedicated to being their property manager; by this I don't mean I answer a midnight phone call... I just mean when they call, they have my attention. As for education – I am always trying to update my owners on the surrounding market and what's happening in the area.  
I guess what I'm trying to say is that if I had gone with Option A and let the owner walk away, quite possibly I would have never heard from him again.
But, with a little (and I do mean little) extra work this owner was ever so grateful and stayed with our agency. Not all owners expect you to jump through hoops as their property manager. Albeit, I know a few who do…
ABOUT THE AUTHOR
---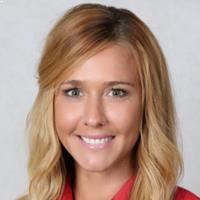 Starting in 2006 at LJ Hooker Bundaberg, Stepfanie embraced a variety of aspects of real estate before finding her passion in Property Management. Working from Gladstone for the three years she excelled in her role, winning the Queensland and Northern Territory Property Investment Manager Award in both 2013 and 2014, as well as becoming the 2014 World Champion Property Investment Manager, and being a part of the Multi-Million Dollar Captain's Club for the past two years running.
She now comes to us at LJ Hooker Sunnybank Hills to challenge herself professionally after reaching the peak of Gladstone property management.