Struggling for listings because the opposition is undercutting your fee structure? If you are coming up against opposition from clients based on fees, the below email trail (the name of the client has been changed) might give you some ammunition the next time a prospective client turns you down.
The name of the client has been changed in the following exchange. 
From: Bob Smith 
Sent: Wednesday, 6 May 2015 7:54 PM
To: Suze Forster
Subject: Re: LJ Hooker Belconnen Management Proposal
Hi Suze, 
It was nice talking to you yesterday and I really appreciate your advice and follow up on the rental property. I tried my best to convince my wife but she has found another agent who is willing to give better deal hence we would like to go with them. I take this opportunity to thank you for your time and all the advice. Hope to see you sometime. 
Regards, 
Bob
On Fri, May 8, 2015 at 8:10 AM, Suze Forster <This email address is being protected from spambots. You need JavaScript enabled to view it.> wrote:
Hi Bob,
Thank-you for your email. 
I hope you will reconsider your decision to list with another agency. In my 17 years' experience in real estate I have discerned that the "better deal" never has anything to do with money. The perceived savings you have calculated based only on fees can swiftly evaporate if your property winds up in the hands of an inexperienced and unmotivated property manager with so many properties in their portfolio that yours falls through the cracks. Should your tenant fall into arrears, the few hundred dollars you have saved initially on fees will evaporate in the face of the loss of possibly thousands of dollars in rent.
The better deal always resides with the agency that can provide you with the highest level of protection from risk. As a former senior property manager, I executed 10 cases in 2014 at the ACT Civil and Administrative Tribunal in which I represented a number of property owners (both my own and my colleagues) whose tenants either abandoned and/or damaged properties, or who defaulted on leases, leaving landlords thousands of dollars in rental debt. I was successful in obtaining a favourable outcome for my clients on every occasion. But that's what 17 years of industry experience and expertise affords my clients. I have even pursued two tenants all the way through the ACT Magistrate's Court system to enforce ACT Civil and Administrative Tribunal Orders that tenant failed/refused to comply with. Is your property manager at the agency you have chosen willing too or capable of doing this for you?
With LJ Hooker Belconnen you are signing up for security. Our experienced property managers are highly training and have been in the industry many years. They are pro-active, not reactive, in the management of their properties, and they are the care-takers of manageable portfolio sizes to ensure that they have more than adequate time and resources to maintain the asset value of your financial future.
I am happy to talk with both yourself and your wife about the very real advantages of listing your property with LJ Hooker Belconnen. From a personal standpoint, I chose to work with this agency because after 17 years in the real estate industry, LJ Hooker Belconnen stood out as providing by far the highest quality, best value for money property investment management service in all of Canberra. The integrity and expertise contained within this agency gave me the assurance I required to know that I was offering my clients only the best that Canberra real estate has to offer.
I look forward to hearing from you. Have a terrific day. 
Best Regards,
Suze Forster  |  New Business Manager
The moral of the story: DON'T TAKE NO FOR AN ANSWER! Fight for your business. Stand behind your agency and their investment management structure. Tell your client that their savings on fees are perceived but that the safeguarding of potentially thousands that you can save them are real. The better deal is ALWAYS the one that provides the highest possible protection from risk to your client, not the one that saves them a few hundred dollars each year. You're worth your fee and fighting for your clients' business sends them a very strong message – that they are of immense value to you and that you will inject all of that conviction and assertion and energy into safeguarding their investment.
Oh, and a day later 'Bob' and his wife signed back on with our office.
ABOUT THE AUTHOR
---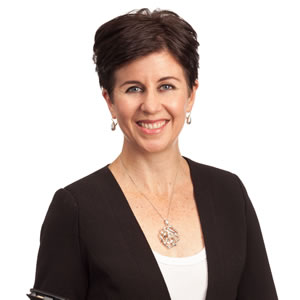 Suze is currently a business development manager and senior property manager with LJ Hooker Queanbeyan. With 17 years' experience in real estate in the fields of marketing, finance, office management, property management, social media management and new business generation, Suze draws on the medley of her knowledge in these fields for the content of her articles. She credits the diversity of her experience for equipping her to establish client relationships grounded in honesty, transparency, accountability and integrity.