What social media sites do you like best for business and why?
---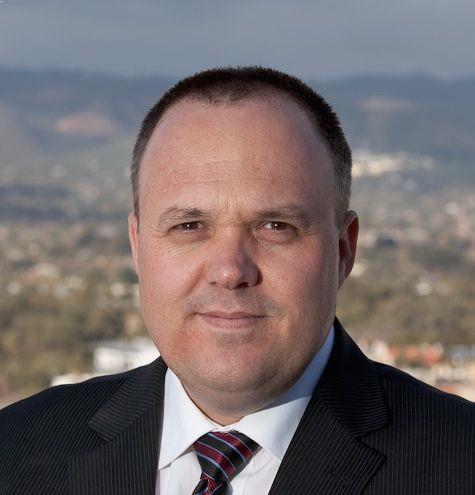 Darren Hunter
Leading Property Managers of Australia director

Facebook, Facebook and Facebook!
I think my opinion is clear, and here's why...
Reach- they still maintain the biggest social media audience of nearly 1.4 billion monthly active users, and still going strong. 890 million log on daily.
Your audience will be found here- when seeking new business it's likely that the typical prospective client will likely be found using this platform the most!
Love language- once you know how to speak it, engaging with your audience is easy.
Feedback- you can see your performance through easy to read stats in insights, so you can adjust your message better through testing and measuring.
Brand building- I know of no better platform today to do this at low cost (no, Facebook isn't free anymore!).
Be the expert- using great content, you can be perceived as the 'go-to' expert, increase desirability to use your services.

Agree with Darren's points? Tweet it >>
---

Andi Diaz
Domain Property Advocates client relationships

At Domain Property Advocates we love all social media for various reasons. The top pick would have to be Facebook and the ability it provides to interact with clients easily in a fun way.
We have two Facebook pages for our business - the DPA main page, which gets a lot of action with over four thousand followers and features regular giveaways and pictures of our mascot 'Hank the Frenchie'. It's a great space for us to share our personality. The Property Doctor is the other page; it's a forum for Victorian property questions from the public as well as sharing investment and property related articles.
As a business we're getting more interested in LinkedIn and the capability to share to groups and professional contacts who may not be on Facebook. While we have been on LinkedIn as a business for some time, it hasn't been a strong focus. This year's plan is for more LinkedIn action!

Did you like Andi's tips? Tweet it >>
---

Lauren Kirk
Raine & Horne business support and development manager for property management

Social media can be a great tool to grow your business's profile. With more and more people searching for real estate via mobile devices, 'getting social' is definitely a smart move. Here are a number of key social media sites you should acquaint yourself with:
LinkedIn – undoubtedly 'number one' when it comes to social media for business, LinkedIn is a great way to get in touch with customers and prospects, not to mention recruit new team members. It's also a great way to establish yourself as a thought leader or subject matter expert by contributing to discussion forums and threads.
Facebook – create a hub for your business via Facebook to connect with your community and other local businesses. Facebook can also be a valuable advertising outlet for increasing your market reach. However, you need to make sure that any information you post is interesting and informative so that potential customers have a reason to follow you.
YouTube – create your own YouTube channel and upload video tutorials or short real estate tips to connect with your audience in yet another way. It also allows you to bring some colour and personality to your business while actively demonstrating your skills and expertise.
 Agree with Lauren?  Tweet it >>
---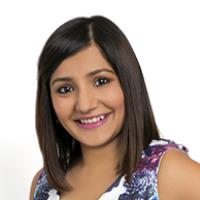 Ranita Patel
Urban Property Agents director of property management

Anyone who knows me knows that my favourite social media site is Facebook. I am a big believer in personal marketing and this has helped me immensely since I started Urban Property Management. Like everything else, if you utilise a product or a social media site to the best of its ability and make it relevant to the likers and followers, the results are beneficial.
A lot of my Facebook friends were aware that I was in real estate but not aware that I had launched Urban therefore, this really got me out there. I market myself, statistics, my team, my office, properties listed and leased, all team events, holiday pictures and other fun stuff. You can also boost posts and market each post to a different age groups, different cities and countries, and different career fields. A lot of our listings are executive homes; therefore my boosts generally target that specific market.
Any work related Facebook page needs to be professional, informative and fun. I also update our Facebook page regularly. This consistency needs to always be there and you need to be present! I have signed 8 managements through Facebook in the last 8 months, so for me, this works!

Did you find Ranita's advice insightful? Tweet it >>
---

Deniz Yusuf
BDM Coach director

Facebook's a fantastic source for winning new business from a BDM's point of view. As an agent, I would get 2-3 new leads per week just because I joined a group within Facebook called 'Shoalhaven Business Feedback Forum' where locals could express frustrations and ask for advice/opinions.  I became a market leader agent, giving advice to people regarding. Every time real estate came up, people would tag me in a comment so I would be notified.
As a consultant, Facebook helps me in a similar way, but on a national scale – Australian Property Management Community, Fabulous Property Managers, and each state has real estate groups that I've been invited into. I'm happy to give advice when being tagged in comments about rent roll growth. It's all about building a database of leads and contacts so you can educate them on why they should be using your services.
Instagram is also fantastic as you can link your accounts, post on Instagram, it links to your Facebook and Twitter accounts. I've been playing with hashtags for the past few weeks and it's organically growing my likes free of charge.
Be sure to feed your clients back to your own website though because social media could one day decide to shut shop, so if you don't extract the data to your website, you'll work to gain leads for nothing.

Do you agree with Deniz's recommendations? Tweet it >>
---

Sara Young
Davey Real Estate director

I am not afraid to admit that I am a social media addict.  The scope for business utilising social media is huge.  From property forums to Linkedin to Facebook, they are all magnets for attracting new business if used well.
Facebook is the social media I have found most success with.  It allows you to attract business without having to push too much and without a large financial outlay.  I am not a huge fan of individual property advertising on social media; instead, I prefer to attract people to broader posts. In doing so, it allows me to become a 'trusted advisor' and to build relationships before any direct interaction occurs.
Facebook is a fantastic tool for people to endorse your brand with minimal effort, and finding groups that you have a genuine interest in helps expand your reach.  As a recruitment tool, Facebook has helped me recruit many staff over the years.  I would go so far as to say that it has helped more than paid recruitment sites.
Over the years, social media has not only benefited my business relationships and the businesses I have been a part of; it has also benefited my personal brand and my career.

Have you found similar success to Sara?Tweet it >>
---

Paulette Steele
Real Positions owner

The best social media site for business and really the first one to exist, as it started 12 years ago in May 2003, is LinkedIn.  It operates primarily as a business site and is a great way for people to interact to find business and career opportunities and for companies to find employees.
You can also follow companies that you're interested in and join groups where topics on specific subjects you're interested in are discussed.  Once you establish a number of connections, your mailbox can be overflowing with messages. It's a very professional social media site geared to business people.
The other good site is Facebook as there are now more groups being set up with their own pages. Some are public and others are closed groups to prevent people with different agendas from injecting their comments. Some of these groups are great as it's likeminded industry people sharing information or asking for advice on certain matters.
Twitter can be a useful site for tidbits of information on various topics and is certainly up to the minute with the latest news on things happening in business and various industries..

Did you enjoy Paulette's advice? Tweet it >>
---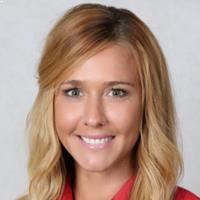 Stepfanie Regan
LJ Hooker Sunnybank Hills property investment manager

Facebook continues to be at the top of the leader board with an estimated 900,000,000 visitors on a monthly basis and I think it continues to be the best.  It seems as though each time Twitter or Instagram come up with a new 'feature' on their site, Facebook adapts to it and brings it on board with a slight tweak to make it their own.  If they continue to do this, it would be increasingly hard for any social media site to overtake them as the #1 used social media site in the world.
The increasingly popular hashtag is also making it easier to link up your property with many other properties you may have available – for those less tech savvy, if I included #ljhsunnybankhills in my post, all you do is click on the hashtag and it brings you to a page full of any other post that has that same hashtag, i.e. our vacant properties.
Sponsored sites are also becoming more and more popular on Facebook. For a fee you are able to have your Facebook ad or page boosted to a specific audience of your choice.  You can target people based on their age, gender, location and interests.  This is another great feature to ensure you are getting the right demographic viewing your available properties.

Did you find Stepfanie's words helpful? Tweet it >>
Make sure you never miss an episode by subscribing to us now on iTunes
And dont't forget to leave REB a review!

Listen to other installment of the Real Estate Business Podcast