In recent years, there has been a growing push by the government to encourage more housing density in established areas of Australian capital cities.
For example, 'Plan Melbourne' was launched last year with short-, medium- and long-term objectives to achieve the delivery of 1,570, 000 new homes by 2051, of which 1,040,000 will be higher density and the remaining 530,000 will be traditional standalone houses.
To achieve this outcome, Plan Melbourne has a target of identifying underutilised land surrounding train stations, such as North Richmond, which can be redeveloped into new residential and commercial areas.
Another example, is in Perth where the 'Directions 2031 and Beyond' future planning strategy has set a target of creating 47 per cent of additional housing through urban infill. 
This trend of encouraging higher density living in major capital cities has created opportunities for astute investors, especially if they can buy properties before they are rezoned. 
If your clients are considering buying an older style home for redevelopment purposes then you need to ensure they undertake careful due diligence.
How many home units they can build on their property will be determined by the zoning of their local council as well as the state government.
They should check with the local council as well as the relevant state government planning department on the exact zoning status of the block they own or may be planning to purchase.
In addition, they should also check the special regulations in terms of minimum frontage, boundary and rear setback areas for the unit development. It is also important to ask about any future changes that might impact on the zoning such as the widening of entrance roads.
Another important issue to consider is the additional costs to building a strata style development compared to the standard family home. For example, water, phone and other service connection strata title fees, headwork's charges together with other costs such as fencing can add several thousand dollars to the cost of the unit development.
Budgets should also include a generous allowance for site works particularly if the block is not level. 
The type of home units built will also impact of the resale value of the property. More homebuyers are seeking properties with two bathrooms and a garage as well as security and these are features that should be included in a higher density unit development to maximise the selling price.
A good tip is to speak to property investors who have recently undertaken a subdivision in the local area they live or plan to buy. Generally, most people are happy to discuss their personal experiences and highlight some of the hidden traps they have encountered along the way.
ABOUT THE AUTHOR
---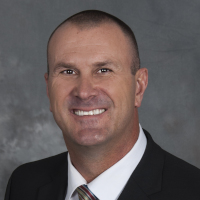 Shane Kempton is the chief executive of Professionals Real Estate. He is an experienced, well-respected real estate identity and chief executive committed to effective development of teams. His reputation is built on honesty, integrity, confidentiality and ethics, all highly valued traits of this influential leader.