Following raids in the ACT that uncovered the most extensive cannabis syndicate in the territory's history, leading regulatory bodies have strongly urged investors not to rent privately.
Real Estate Institute of the ACT spokesman Craig Bright has urged landlords to engage the services of a real estate property manager to reduce the risk of exposure to illegal activities being conducted in their properties and give themselves the peace of mind gained from a legally compliant tenancy carefully monitored by professionals.
Landlords often opt to let their properties privately for two reasons: avoidance of fees and/or a prior bad experience with an agency. In doing so they leave themselves vulnerable to multiple pitfalls (outlined below):
Land tax evasion: This is an ACT-only requirement, but many investors believe that if they rent privately without declaring this to the ACT Revenue Office, they can avoid this hefty tax. Some are simply unaware of it and thus fail to notify Revenue. The penalties (with weighty accrued interest) are the same, irrespective of whether the non-disclosure was intentional or not.
Avoidance of fees: This is perhaps the biggest motivation for landlords opting to rent privately. But these fees all relate to services provided by qualified professionals that structure a tenancy within a watertight legislative framework to protect the landlord. All fees are tax deductible.
Inadequate applicant screening: A landlord's exposure to risk begins at this stage of the tenancy. Private landlords rarely seek adequate identification or screen applicants beyond their proven capacity to pay the rent (ie. provision of pay slips). Without the benefit of a prior rental reference, employment reference and character references, landlords are exposed to a wider pool of tenants who are ineligible for agency-vetted tenancy agreements, often due to a history of arrears, absconding, defaulting on leases and damaging property, among other things. These are often identified at the vetting stage of an application by a previous property manager and via screening through TICA (the national tenancy screening database).
Insufficient documentation: Nine out of 10 private landlords do not: prepare a detailed Condition & Inventory Report for the tenant; often rely on internet lease documents (that are not relevant to their state/territory), which they do not go through with the tenant; or provide a copy of the relevant legislation relating to residential tenancy agreements and fail to set up other basic documents for a tenancy (eg. key sign-out sheets, etc.).
Insufficient understanding of the legislation: An insufficient understanding of the residential tenancy legislation most often injures landlords who may find themselves non-compliant when it comes to things such as time frames for urgent and non-urgent maintenance, frequency of routine inspections, and the service of notices. Errors in the execution of these matters can result in tenants obtaining compensation or flouting the legislation in the knowledge that the landlord is under-informed.
Absence of an advocate: When a tenancy goes wrong, private landlords rarely have the ability or knowledge to handle rogue tenants, often resorting to measures that leave them vulnerable (even when the tenant is in the wrong) when they fall outside the prescribed legislation. In this particular area, especially in the management of arrears and property damage, the expertise and experience of a trained property manager cannot be quantified with a dollar value.
Common vulnerabilities: Often private landlords have no landlord insurance; sometimes they fail to secure and/or lodge bond; are ill-equipped to handle non-communicative and/or non-compliant tenants; and do not know what to identify at routine inspections to ensure that their property is being well maintained (eg. mold, ceiling leaks, dirty window/door tracks, water ingress from bathrooms into adjoining wardrobes, cleverly concealed flooring stains etc.).
Landlords are seeking to conserve capital whilst still making a profit on their investment. However, it falls to the diligent property manager to educate private landlords about the dangers of privately managed tenancies and to promote the value-for-money risk management structure by which agency-managed tenancies comply.
ABOUT THE AUTHOR
---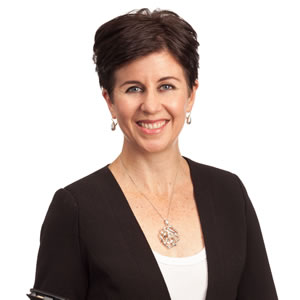 Suze is currently a business development manager and senior property manager with LJ Hooker Queanbeyan. With 17 years' experience in real estate in the fields of marketing, finance, office management, property management, social media management and new business generation, Suze draws on the medley of her knowledge in these fields for the content of her articles. She credits the diversity of her experience for equipping her to establish client relationships grounded in honesty, transparency, accountability and integrity.