Gumtree, the free classifieds online site, can be a wealth of prospecting gold.
However, just like during the Gold Rush, a prospector must sift through the mud to find a nugget and it can be back-breaking work!
A couple of years ago I had a scenario where an owner of an investment contacted me in regards to leasing their property; they had originally been self-managing through advertisements on Gumtree.
So I met her at the property, made some suggestions on where the property could be altered to achieve higher rent, even passed on the details of our suggested gardener and painter. We went through the agreement and she indicated the whole way through she was happy to sign on to our services.
Not wanting to be too pushy, I left her overnight. Following up the next day there was no answer. I tried several more times but unfortunately she had chosen to put the property back up on Gumtree listed for lease at the same price I suggested and naming the same features I highlighted when I walked through the property. This was very disappointing, but most property managers have experienced something similar.
Fast forward five months and the phone rings. Unfortunately for the landlord, the tenants hadn't paid rent for weeks, the place was overgrown and there was no bond! The landlord also had no landlord's insurance and no application form.
Agreeing to take on the property – at full fee – it took months to get the rent owed to the landlord. The office leased the property to a great tenant who is still in there today and have since sold the property via our sales team.
After it was all done and I had established a good relationship with the landlord, I asked why she had chosen to self-manage the property? She told me that she thought she could do a better job and save the management fee in the process.
You and I both know the great job property managers do each and every day for our landlords, and yet we find ourselves competing against sites like Gumtree. I believe it is part of our job to communicate the risks of self-managing to our customers and advocate for the work we do.
My colleague, Suze Foster from LJ Hooker Belconnen, has written a great blog on some of the ways landlords leave themselves vulnerable to self-managing pitfalls. If you haven't read her piece yet, click here to read her blog and share it with your landlords.
ABOUT THE AUTHOR
---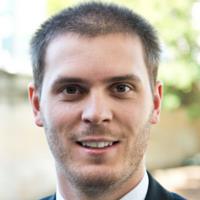 Justin having joined the team at LJ Hooker Parramatta in 2011 has proven his value to his clients.
His fresh, professional, and friendly approach, along with his immaculate attention to detail and incisive advice means Justin's clients are assured they're in expert hands.
Currently working as a Senior Property Manager, he has a portfolio of over 500 properties that he manages. Justin is the main point of contact for the landlords within this "pod structure". He is then supported by a Property Manager and a Property Officer.
Justin's passion for real estate shows in his results. Being awarded LJ Hooker NSW/ACT Property Manager of the Year 2013-2014.