Australian property managers need to be armed with a business continuity plan if they want to survive the growing amount of natural disasters to hit our country.
A business continuity plan is a blueprint to help a firm continue operating when its operations are affected by anything from a simple power cut to a large-scale natural disaster.
This is doubly important for property management business, which not only have to worry about their own office and staff but also their entire rent roll of properties, landlords and tenants.
RPM has spoken with four industry professionals about the importance of planning for a rainy day – literally.

Lesson learned the hard way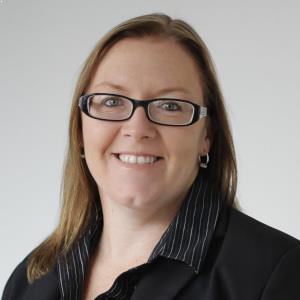 Property Management HQ used to feel safe from natural disasters – until disaster struck the regional NSW business.
In 2007, when one of the firm's properties flooded, director Kelley-Ann Seaton realised that it was time to put a continuity plan in place.
"We've created flow charts that ask 'Is this the problem? If yes, go to this step, if no, go to that step,' so we can just look at the wall and figure out what we need to do to get to the solution," Ms Seaton says.
The flow charts allowed Property Management HQ to react quickly in April, when NSW was hit by big storms and the Hunter Valley region was declared a natural disaster area.
"We actually were really lucky, I'd say less than about 10 per cent of our rent roll ended up being effected in terms of damage."
One thing Ms Seaton hadn't thought about was how she would access the company's networks if the office had a power cut, which it did.
"We're now looking into how we can get our information into the cloud, because if we had it in the cloud somehow we would've been able to access all our information," she says.
Thankfully Ms Seaton had exported the firm's contact lists so staff were at least able to contact landlords and tenants.
"When our staff rang the tenants I think they were quite shocked, because they probably thought the office was shut and wondered how we were operating. So it was nice for us to touch base and say 'How are you going? Can we help in any way?'"
"People too often think 'that's not going to happen to us, we're in a safe area', but this storm has just proven that anything can happen."
Property manager 1, storms 0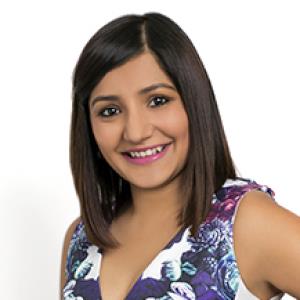 Urban Property in Brisbane was another business that benefited from having a continuity plan in place.
The violent storms that struck the city in November 2014 were bad enough, but to make matters worse, director Ranita Patel was overseas on holiday.
Armed with a continuity plan in the form of situational checklists, her property managers were able to quickly follow step-by-step guides on how to handle damaged properties and upset tenants.
"Our office was damaged, but that wasn't really our priority because all of our storage and archiving are online and accessible away from the office, so our main priority was our exclusive rental properties," Ms Patel says.
"Essentially the checklists are there so we can just put the property address at the top and it tells you step by step what to do and if I wasn't there, which I wasn't, then my property managers can handle it."
Ms Patel says the most important part of their plan is having alliances with tradespeople so tenants don't have to wait long for repairs.
"We have great tradespeople on hand that we've built really good relationships with – for example, our glass company was there installing new glass in our office and rental properties as soon as the rain stopped," she says.
Ms Patel also emphasises the importance of going the extra mile to make clients feel special.
"We have a small rent roll so if people lose power I'm happy to call Dominos across the road and get them to deliver some pizzas because they can't cook and it's the worst feeling in the world having no power for two or three days," she says.
"If a house is uninhabitable you just have to go by what your gut tells you. If people don't have anywhere else to stay, obviously they need a roof over their head, so I would go to my other landlords who have properties that are vacant and we would negotiate a deal."

Never forget the tenants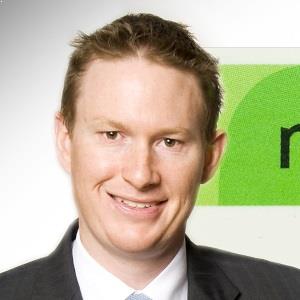 Rental Express, like many companies, was unprepared when it came face to face with a natural disaster, forcing it to madly improvise.
When the Brisbane floods hit in 2009, Rental Express was managing 2,500 to 3,000 properties, of which 10 to 15 per cent were damaged.
Director Chris Rolls says Rental Express didn't have business interruption insurance in place at the time – an omission that has since been rectified.
He also learned the importance of storing information in the cloud and identifying an alternative place to work from if the company premises become unusable.
Mr Rolls says staff did what had to be done to get through the crisis, like most people across Brisbane.
"We had teams of 40 to 50 people out with brooms and mops and hoses cleaning properties, not only properties on the rent roll but properties of staff and the business as well," he says.
Mr Rolls notes that tenants may leave if they feel their home hasn't been properly attended to after a disaster, even if it's not the property manager's responsibility.
"We ended up cleaning a lot of places and managing a lot of works for the owners that really wasn't our responsibility but was good in terms of business sense and ensuring continuity of the rent roll," he says.
Plan early and plan often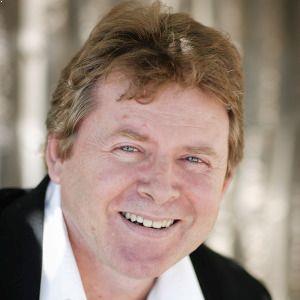 Businesses that don't have continuity plans in place are taking serious risks, according to TNQ Rentals director Malcom Riley.
Besides being a former REIQ Property Manager of the Year, Mr Riley is an industry speaker and trainer and frequently presents on natural disasters and the need for business continuity plans.
He says agencies need to have a program for landlords, a program for tenants and a program for their own office – especially as some scientists believe the number of natural disasters is forecast to increase.
The first thing an office needs is back-up generators, a power-free phone system, and multiple electronic and hard copies of the continuity plan.
"When Cyclone Yasi hit [in 2011], we took all our computers away. But we had them all tagged, so when the cyclone had passed I was able to put the whole office back together again and be up and running again in about an hour," he says.
Mr Riley recommends asking tenants to send in damage photos with their phones. That way, PMs can assess which properties need to be attended to first. They can also use the photos for insurance claims down the track.
The continuity plan should also discuss working with external parties such as councils, police and the SES, and should cover insurance as well.
Once a continuity plan is used, businesses need to conduct a review to find out what did and didn't work and what needs to be changed, he says.
Mr Riley also notes that TNQ Rentals updates its continuity plan every year to account for new technologies and changing circumstances.
Businesses that don't feel confident about creating a plan can turn to an external consultant that knows real estate.
"I think a lot of people are reactive, and I've been there too, but it's better to be proactive and be on the front foot when these things happen so you can deal with them much better," he says.
Make sure you never miss an episode by subscribing to us now on iTunes
And dont't forget to leave REB a review!

Listen to other installment of the Real Estate Business Podcast