Everyone in the industry has their own way of doing things, and different things work for different people.
I personally have always liked to align myself with likeminded people and those who can assist me in building my professional network whilst learning new and exciting things about the real estate industry. The connections you make in life are very important. That is your reputation, and we all know reputations take years to build and seconds to destroy. Someone once told me to think of your life as a snail. Snails leave a trail - what kind of trail do you want to leave?
You will always meet people who will go above and beyond to sell themselves and their services. The key is to learn to read between the lines so that you can determine an individual's credibility. Ultimately, I want to add to my professional network people that motivate, uplift and inspire me to be a better person, better leader and a better business operator.
When building my professional network, looking for new staff, prospecting for new clients or searching for tenants for our properties, I am always on the lookout for the same key characteristics in a person. Naturally, I form a view of a person's character through their actions or behaviours I observe in my initial interaction with them – I am trying to establish how genuine they are and whether or not they are a person of integrity. What is their intent with me? What is their motive? Do we share common values and goals and are we principally aligned? The other side to the person that I am extremely interested in is understanding their capabilities and, most importantly, I want to hear about their achievements and accomplishments. What lessons can I take away from their challenges, failures and successes? All of this has helped me immensely and I have been extremely lucky to surround myself with some amazing mentors – on a personal and business level.
No matter what type of relationship you are dealing with, be it with a landlord, tenant, related industry alliances or everyday connection, you need to constantly keep at the forefront of your mind that every word you say and every email you send leaves that snail trail that will forever define who you are and how you will fit into someone else's professional network as they do yours.
My top tips:
Focus on the wildly important
Have a clearly defined vision on why you need or want to build a professional network. Know what it is that you want and why you want it. Identify your goals and top priorities as a way to track and measure progress. Come up with a plan that aligns with your vision. You do not need this to be a written plan, but like everything else, you need structure to achieve your goals. I find it helpful to write mine down.
Be enthusiastic and get out there
Do not sit around staring at a computer screen; get up and think outside the box, take risks and get out of your comfort zone – it is exhilarating! Be engaging, confident and build trust – this makes a world of a difference. Like any good relationship, put the effort in and keep going.
For more information or further assistance, please visit our website.
ABOUT THE AUTHOR
---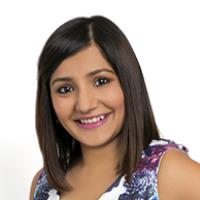 Ranita Patel sets the benchmark in property management. Her passion for property and desire to provide her clients with upfront, proactive and professional service and advice has seen her excel in real estate. Her achievements have been recognised with one of Australia's most prestigious awards. Ranita is the REIA Australian Property Manager of the Year 2013, and the REIQ Queensland Property Manager of the Year 2013.
With meticulously refined skills in customer service and legislative compliance, her professionalism brings ease to her forever growing and valued clients.