A cross-culture between business development and property management is crucial in any market, let alone a market that is driven by tenants' demands and high expectations.
Training within the property management sector is imperative in nurturing and maintaining long-term business relationships to ensure a foundation is built on trust. It is futile for a BDM to invest hours into the growth of a business that is dwindling at the same pace as a result of miscommunication. In my experience, the majority of owners would rather be educated on the hard facts of the condition of a property, or the current market, rather than being misinformed, or worse, not informed at all. 
Taking the 'tough love' approach can be daunting for property managers; however, the reality of the condition of the property must be communicated thoroughly and effectively. It's an era where property management is perceived, from a landlord's viewpoint, as very poor and the service that is being delivered is very bare or basic in terms of professional service. We need to ask ourselves: "What more could be done to benefit this owner?" How would we manage this property if it were our own? As a BDM, very often I arrive at a property that has been vacant for an extended period, only to suggest and co-ordinate a small list of improvements and therefore see successful results for the owner in a short period of time (and gain the business!)
Any property that is not being maintained is effectively deteriorating in its value. Landlords that are not locally based place a high level of trust and expectation in an appointed property manager or managing agent. There is a level of responsibility that is required in maintaining and improving the asset value of their home.  Property management goes beyond the 'collection of rent' and the 'daily arrears reports', but further into the care factor given and placed into maintaining and protecting their asset. 
A property will not always remain immaculate in presentation and the reality is that you are where that responsibility lies. Be bold and transparent in your communication with your clients. Your client will value your honesty and be willing, more often than not, to work with you, taking on board your advice. Be the agent willing to advise that "your property is extremely tired in its presentation". Ask the following questions: "How can we discuss an investment plan going forward to improve and increase the value of your property? How can we best utilise and invest $10,000 to increase your rental return and yield?" Pretending a property is something that it's not will only create mistrust and frustration from both a landlord's and agent's perspective. 
A high vacancy or oversupplied market can be increasingly challenging. A property is only of value when creating an income for the landlord – without it, it becomes a liability. I believe it's crucial for property managers to understand the art of negotiation and communication in all levels of a market. Very often a low vacancy market overlooks the need to create or build negotiation skills due to the lack of need to do so. It's imperative to think outside the box. Look at a property with a fresh set of eyes. It's no longer about turning up to do a factual vacate and leaving, but rather about providing a professional service to a client in guiding them through optimising their return. It may not be ready to return to the market. How can the property be better presented? A small investment can be crucial to creating more effective, long-term results. 
Landlords love to be educated. Provide the facts and the figures within your local marketplace and you will be surprised how willing they are to work with you. Loss of properties under management increase in percentage through a high vacancy or competitive market. Work closely with your business development manager in educating yourself on the market and in negotiating rental prices. The most critical time to rent a property is within 7-10 days of marketing. Time is money – don't let it buy you. Take control of your portfolio and truly manage not only your property portfolio, but the 'people' as well. Being honest can sometimes be difficult, but it is by far the most rewarding. Invest the time into your skills, your self-education within the market and your clients and you will find your client will then invest in you.
ABOUT THE AUTHOR
---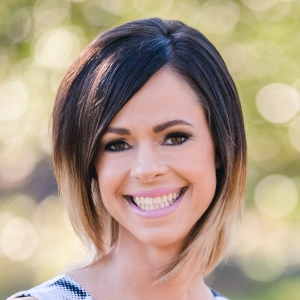 Elizabeth is a fast-rising star in the world of property management. With over a decade of experience under her belt, Elizabeth began Elite Real Estate to meet the need for an agency with a personal touch, built on relationships.
Recognised nationally for her excellence in building a property management business, and with three accredited BDM of the Year Awards in 2014-2015, Elizabeth brings a wealth of experience to Elite Real Estate. Elizabeth has a passion for property and the drive to see property owners in Central Queensland well looked after.
With her regular property market updates, Elizabeth keeps her finger on the pulse of the Central Queensland real estate market, and Elite clients benefit from this knowledge. Elizabeth is backed by full REIQ accreditation and membership.
Make sure you never miss an episode by subscribing to us now on iTunes
And dont't forget to leave REB a review!

Listen to other installment of the Real Estate Business Podcast