As property managers, we've mastered the art of multi-tasking; we seem to keep ourselves and everyone else on track.
But when it comes to taking time off, we often put it in the 'too-hard-to-do' basket and avoid booking it. My coming holiday will be the first I've taken in almost four years (bad Justin!).
Structure is one of the most important aspects to a successful real estate office. At LJ Hooker Parramatta we have spent a lot of time and energy perfecting our systems and structures so the office works smoothly; not only when everyone is sitting at their desks, but (almost) more importantly when someone is away. Whether they've taken six weeks to travel to the Amazon or taken a sick day, our department will keep ticking over.
As you may have read in my other blogs, LJ Hooker Parramatta runs in a POD structure; so while I'm away the property manager will cover my duties, along with assistance from other staff.  
Under this system we don't need to put a temp staff member in, which saves a lot of time in training and leaves our landlords and tenants with a fluid, no-fuss and comprehensive experience.
A few other things I've checked of the list:
Routine inspections have been booked in advance and a property officer will complete them;
Vacant properties have already had advertisements prepared, and our administration will advertise them when they are due to be online;
I have also prepared a detailed list of what needs to be completed while I'm away, which will sit on my desk for a follow-up when I return.
I'm lucky enough to work with a supportive team in a great office, so while I sit on a beach in Hawaii with a cocktail in hand – I can tick that off my Keep your eye on the prize list – I won't have a care in the world and my phone won't be buzzing away with calls from the office.
The time I have put in gaining the trust of my landlords and clients allows me to take leave. The team I have around me gives me the trust to know that I can take the time off and come back feeling refreshed, relaxed, ready for a big finish to 2015 and prepared for an even bigger 2016!

Yes, I'm already looking towards what I need to achieve next year. You should start looking at the same before the competition get a step ahead of you.
ABOUT THE AUTHOR
---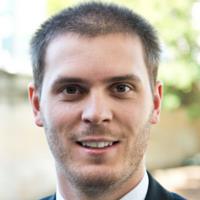 Justin having joined the team at LJ Hooker Parramatta in 2011 has proven his value to his clients.
His fresh, professional, and friendly approach, along with his immaculate attention to detail and incisive advice means Justin's clients are assured they're in expert hands.
Currently working as a Senior Property Manager, he has a portfolio of over 500 properties that he manages. Justin is the main point of contact for the landlords within this "pod structure". He is then supported by a Property Manager and a Property Officer.
Justin's passion for real estate shows in his results. Being awarded LJ Hooker NSW/ACT Property Manager of the Year 2013-2014.