Property management is an ever-growing industry, and principals are now appreciating the value of a rent roll.
This has led to a shift in the levels of service provided to owners, and as a result the expectations placed on property managers are demanding.
For as long as I can remember, the focus has been on the landlord. We are trained to chase the landlord because we need them to keep the doors open – we would go above and beyond to service them if, in return, we have the possibility of obtaining a listing. We continue to chase landlords – but why don't we chase tenants?
It is remarkable the number of tenants who convey to me how other agents have made them feel. Most feel as though they are looked down upon and treated with disrespect. We are in a service-based industry – why aren't we providing exceptional service?
"We were treated like we don't matter"
"They didn't even want to help"
"We were given an application, and when we asked questions they basically walked away"
These are just a few of the comments I have heard recently from prospective tenants. It disappoints me to hear this; we all need to remember that without tenants we would cease to have a job.
Helping prospective tenants find a home can be time consuming; however, at some point we must understand that we rely on our tenants. Your approach and attitude may determine a tenant's willingness to apply for your properties.
I personally have had numerous tenants select a property I have had for rent over another agency because we already had a great relationship and I was willing to help them. Not only does this help me find great tenants, it also allows me to retain them. Building and maintaining relationships is the key.
My relationship with my tenants starts at the enquiry stage. I ask questions! I want to know how long they have been looking and what they are looking for. If this property doesn't suit them, can I help them with another? I add them to my database – and they appreciate it. Wow! An agent who actually wants to help.
This positions and sets the tone for the tenancy before they have even found a property!
Tenants are every bit as important as owners – and as property managers it is about time we realised this. My tenants receive a welcome gift, I listen to them and I support them.
Help them and they will return the favour by easing your demanding role, making it rewarding and worth the extra effort.
ABOUT THE AUTHOR
---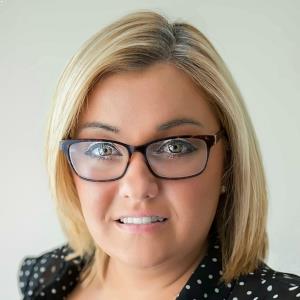 Throughout her 13 years in real estate, Cristel has demonstrated sheer drive and determination to get the best results.
As a fully licensed estate agent, Cristel has proven herself to be an expert across all facets of property management, working as a property manager, department manager as well as vast experience in trust accounting and leasing.
As business development manager within her property management team, Cristel displays leadership, commitment and a strong work ethic every day which assists her in helping owners meet their expectations.