Astute property buyers should now be targeting oversupplied capital city markets in Australia, such as Perth and Darwin.
Both these capital cities have excellent long-term economic prospects, and it was only a matter of time before their property markets rebounded.
It is significant that there are more properties for sale in Perth now than compared with Sydney.
The latest CoreLogic RP Data figures for August show that there were 19,731 properties listed for sale in Perth compared to 18,183 in Sydney. This is despite the fact that Perth has only 2 million residents, which is less than half of the population of Sydney (4.7 million residents).
Perth's increased number properties for sale is due to the number of listings in the city, as well as Darwin, which has surged over the past year thanks to a decline in buyer activity.
Darwin has the biggest growth in property listing in Australia with an annual increase of 22.6 per cent, and Perth recorded the second highest annual growth rate of 17 per cent.
Another indication of the softness in the Perth property market is that it now has the highest selling times for properties throughout Australia.
It now takes an average 85 days to sell a property in Perth, which is the longest selling period of any capital city in Australia (only Darwin has a comparable average selling time of 82 days). In comparison, the average selling time in Sydney is only 25 days.
Astute property buyers are now able to secure prime properties at competitive prices in both these markets, which over the long term will prove a wise investment.  
The large supply of homes in Perth and Darwin means that it is a great time for property buyers to achieve major price discounts and financial incentives from developers for properties located in prime locations.
Timing is critical in the property market and the best time to purchase prime real estate is when stock levels are high and the competition from other buyers is limited – the market conditions that currently exist in Perth and Darwin.
ABOUT THE AUTHOR
---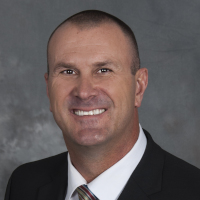 Shane Kempton is the chief executive of Professionals Real Estate. He is an experienced, well-respected real estate identity and chief executive committed to effective development of teams. His reputation is built on honesty, integrity, confidentiality and ethics, all highly valued traits of this influential leader.
Make sure you never miss an episode by subscribing to us now on iTunes
And dont't forget to leave REB a review!

Listen to other installment of the Real Estate Business Podcast