Last month I offered some tips on the points that should be raised with self-managing owners to highlight the dangers of self-management, and how to win their business moving forward.
Here are a few more of the points I raise with these landlords, which they often haven't considered, when I explain why they would be better off engaging me as their managing agent:
How will the landlord manage the tenancy if they go on holidays or jet off overseas? Little do many new-time investors realise how things can go wrong at any time of the day or night, and often property managers are on the phone arranging emergency repairs and dealing with natural disasters well after the office has closed for the day. Most landlords would not consider that, while they are sunning themselves in the tropics, back home their rental property has experienced a kitchen fire, a freak storm or any other urgent maintenance situation. By having a team of professionals on the ground and available at a moment's notice, a property management business can deal with these promptly, ensuring the safety of the tenants and minimising the potential damage to the property.
How will a landlord find out if tenants have been previously evicted or have poor rental history? With access to tenancy databases, a property manager has a front-line defence in warding off problem tenants. Also, with experience comes the ability to gauge a tenant's suitability by picking up on a few key triggers. Furthermore, self-managing landlords are often targeted by tenants with a chequered past because they know that they are unlikely to stand up to the rigours of an agency's application process. I learnt very early in my career that while not all tenants who rent privately are bad, all bad tenants will eventually have to rent privately!
Is the landlord assertive enough to chase up rent arrears immediately? With familiarity often comes contempt, and the constant interaction between landlord and tenant in a self-managed tenancy can lead a tenant to form the mindset that 'my landlord is a nice guy, I am sure he won't mind that my rent will be a little late this week because it's Christmas/my son's birthday/my cat died'. It is the same close contact that can make broaching the topic of rental arrears a difficult conversation for a landlord to have. Simply by being at arms' length, the landlord doesn't have to deal with the stress of an often awkward situation, and tenants typically understand that it is a managing agent's job to ensure the rent is paid on time, so there are no surprises when we hound them daily for their rent to be paid on time.
By highlighting these points when speaking with landlords who are considering self-management, I have achieved a high strike rate of conversion and now enjoy some fantastic relationships with clients who are thankful they didn't go down the cheap option of managing their own property. Keep an eye out for the final part in this blog series next month for a few more points that self-managing landlords must, but often don't, consider.
ABOUT THE AUTHOR
---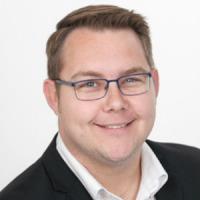 From humble beginnings as the office boy in a small independent agency when he finished high school, Dave Skow has forged a solid career in the real estate industry over the last 15 years.
Opening Wagga Property Management in January 2014, Dave has built a solid property management specialist agency experiencing net growth of over 300 properties in its first 18 months. Continuing to enjoy unprecedented growth for an independent, property-management-only agency, WPM was recently awarded as the best Property Management Agency in NSW at the Investors Choice Awards.
Dave is recognised as a leader in property management and business development, and he's regularly featured in industry publications as well as presenting at events such as the BDM Academy Innovate conference.