Having previously worked in advertising, Sam Beckerleg, the leasing and business development manager at Latham Cusack Property Services' Lower North Shore office, understands the value of marketing in growing a real estate business organically.
When did you first join the PM industry?
I started off as a business development manager in February.
Why did you join the PM industry?
I am extremely passionate about assisting and meeting people on all levels and I love being in the unique position of a sales-orientated role within property management, without having the stresses that property management can bring.
It provides the opportunities for me to fulfil my passions on a daily basis and allows the chance to consistently learn new things about people and the industry itself.
What were you doing before becoming a PM?
I was working in advertising as an account executive at Ogilvy & Mather.
What would you like your next career step to be?
My focus right now, in relation to short-term goals, is to grow the business organically by way of marketing/advertising to increase the exposure of Latham Cusack Property Services across the lower north shore. I will be 100 per cent fixated on achieving that goal until I am completely satisfied.
What piece of technology do you find the most useful for your business and why?
Well, surprise, surprise, I believe it to be my mobile phone. We all know that iPhones and smartphones spawn productivity through the readily available applications that help you on the go, and allow easy access to your emails from anywhere in the world. However, I believe the most useful and important part of the mobile phone is what it they were originally designed for: making phone calls. I place a huge focus on building strong professional relationships, and communication plays a huge role in making that possible.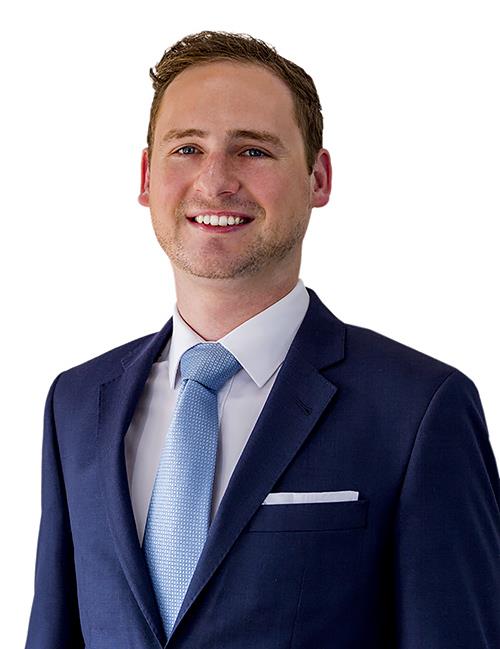 What skills does a BDM need to be successful?
The skill of 'stickability'. Yes, I know it's not a word, but I'm serious. Real estate is a tough gig, especially the property management world. You must remain focused, determined and have the ability to 'stick it out' to see the results.
How do you deal with disgruntled and aggressive tenants?
I don't come across disgruntled tenants or aggressive tenants too often, as I do all I can to avoid myself being the reason for tenants being unhappy. There are many factors that can cause tenants to be unhappy. Moving out (or being kicked out) and trying to find the next perfect place to live can be stressful and often time is against you, which just adds more pressure and stress. I always make myself as available and convenient as I can be to provide tenants with a service that truly assists them through the whole process. You won't find too many tenants out there that I have previously serviced that are unhappy or feel disappointed.
What would you be doing if you weren't in the PM industry?
Skiing in the French Alps with my gorgeous wife.
What do you enjoy most about your job?
If people are still reading this article at this point, then they have probably already come to the conclusion that I am all about people. I genuinely love and care for people. I meet, speak and deal with people every day … I just love that!
What are the most stressful aspects of your job?
I'm a bit of a worrier and I find it very stressful when I miss out on a piece of business. I'm extremely competitive and I'm not always a happy camper when an opportunity lands in someone else's hands when I truly believe it was mine to hold.
How do you relax after a stressful day at work?
I relax by exerting energy. I exercise quite a bit and play a lot of competitive sport, which allows me to have some 'me time' early in the mornings and fulfil my natural (obsessive) desire to win through the competition-based sports I play throughout the week.
How would you describe a perfect property management day?
A Saturday full of perfectly run inspections with an abundance of tenants piling through the doors, all with their shoes already off and applications ready in hand.