After speaking with other real estate agents, it's become clear that it's getting tough to lease property in Perth right now – and all the statistics available make it seem that it won't be getting any easier any time soon.
To remain profitable and avoid hefty vacancy costs, everyone attempting to lease a property should always be trying to get better and quicker at leasing their rentals. A lot of the new business we've been getting is coming from landlords who are unhappy with their last real estate agent not handling their leasing well or at all, so it is important to be aware that the prime time for landlords to change agencies is when their property is coming up for leasing.
Here are five ways to help you ensure your properties are getting leased quickly for the best price possible.
Thorough rental appraisals
Look at only the most recent rental data – if the data is more than three weeks old, it's already outdated.
Check the markets surrounding the one your property is in. In competitive markets, tenants might not mind the extra couple minutes of driving to the next neighbourhood over to save $10-$20 per week.
Be aware of what has happened to rents in the area. In most suburbs of Perth, rents have dropped 10 per cent to 15 per cent compared to their last lease. Prepare the owner to expect that.
Get it right quick
Once you go to market with a rental, have strict targets to meet. If we do not receive an enquiry in three days, we adjust the rental price. We need to have enough tenants to choose from.
Get feedback from each tenant that comes through, adjust your advert and try to set clear expectations to the market. If your feedback is all negative, again, look to adjust the rent. It's amazing how negatives disappear when the price is right.
Use walk-through videos
Walk-through videos help you stand out among many other properties for rent and make sure that the tenant you are meeting is more qualified to view the property. If they like what they see in the video, it's a simple case of quickly confirming it in person. This also reduces the amount of time you will need to keep the property open.
The videos don't need to be Hollywood quality – your iPhone's camera, with a wide-angle lens attachment, will work fine. However, make sure to keep the videos under two minutes, otherwise tenants will tune out.
Paid marketing is a must
If a property is on the market for more than seven days, use a feature listing so it can still be found. Revising a price won't help if no one is going to see the property.
Talk cost
From the day a property becomes vacant, you need to ensure the landlord understands the daily cost of vacancy and that it can be far cheaper to adjust the rent by $20 per week than to hold out a month waiting for a tenant who never comes.
By adhering to these basic strategies, it will help you find quality tenants fast in any kind of market.
ABOUT THE AUTHOR
---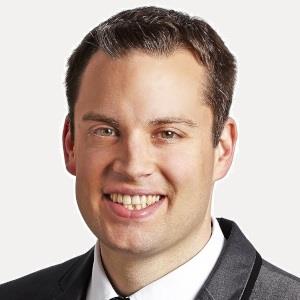 Jarrad Mahon is an experienced and passionate property investor, real estate agency owner and the "go to" for Perth property investment insights and practical strategies wealth growth in today's market.
Over the last seven years he has used his engineering background to build and refine WA's most award-winning property management business with a unique investor mindset.
Jarrad thrives on helping hundreds of clients every year to get the best property returns while avoiding costly mistakes. He has learned by investing all around Australia and using a variety of value-adding strategies.
Jarrad has recently been named in the 'top 40 business owners and entrepreneurs in WA under the age of 40' and he is a regular contributor to a variety of property investment and industry magazines.
Make sure you never miss an episode by subscribing to us now on iTunes
And dont't forget to leave REB a review!

Listen to other installment of the Real Estate Business Podcast