Most of us have been in a situation where we are stuck between a rock and a hard place when it comes to staff.
When asked what their number one problem is, most business owners I know will say staff: why is hiring a team member so hard? I hear about the unemployment rate being high and I can't help but wonder – do people actually want a job? If so, where are they?
I haven't been having a lot of luck finding the 'ideal' property manager to join my team. I have been told I am too picky and have high expectations! I have thought about it long and hard, and I don't think having high expectations in this scenario is a bad thing. I think it's necessary, especially when you read or hear about some of the horror stories in property management. Whoever you employ will become a member of your team and this person will represent you, your reputation and your brand. 
Most importantly, having high expectations is what we need in the industry to change the mindset of our investors and tenants so we can be respected as professionals in the same way so many of our landlords and tenants respect their financial advisers, accountants or lawyers. 
I look at it this way – we work so hard to build our business, our brand. Why would we not work equally as hard to choose the right person to join our team, who has the right values and will be representing that same brand we have built? Training and educating are key to this. We have all, at some stage, made the mistake of hiring fast and firing slow in our moment of weakness and desperation. The more managements we bring on, the more workload and paperwork there is, so what do we do? Hire someone thinking it will help with the workload not realising that the busier you are, the quicker you want to finish the induction process of your new team member and you are the cause of that team member being under-trained and left overwhelmed, and with no actual sense of direction within their role.
I thought I would share some of the tips that I have picked up over the last two years. I had to learn the hard way! 
– Take your time. The resume and interview process is crucial. Have two or more interviews and test their abilities. Be picky!  
– Induction is everything. Spend time with your new team member. Train and educate them. Make sure they understand what the core DNA of your business is.
– Don't tolerate excuses. The same mistake more than once should set alarm bells and I would recommend issuing written notices.
– Check in with them on a daily/weekly/monthly and quarterly basis. Find out their dreams, aspirations and goals and see what you can do to support these and to help them achieve this. Remember, it is a two-way street.
– Keep work life and personal life separate.
– Hear what they have to say. A fresh set of eyes may bring a change to the way you conduct business or the way you view things. Remember, what got you here won't get you there.
– Take a leadership course. I had to learn the hard way that being a boss and being a leader are two different things! I am still learning. 
– Align yourself with like-minded people who will offer you advice and support, but not be biased. People who are honest enough to tell you they are facing the same issues within their business and what they have done along the way that has helped them.
– Follow your gut. You know when your staff member is not right for your team. Don't tolerate anything you won't tolerate from yourself. What you tolerate, you validate.
Remember, reputations take years to build and seconds to destroy. What would you like your company's reputation to be known as? 
ABOUT THE AUTHOR
---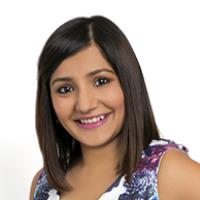 Ranita Patel sets the benchmark in property management. Her passion for property and desire to provide her clients with upfront, proactive and professional service and advice has seen her excel in real estate. Her achievements have been recognised with one of Australia's most prestigious awards. Ranita is the REIA Australian Property Manager of the Year 2013, and the REIQ Queensland Property Manager of the Year 2013.
With meticulously refined skills in customer service and legislative compliance, her professionalism brings ease to her forever growing and valued clients.
Make sure you never miss an episode by subscribing to us now on iTunes
And dont't forget to leave REB a review!

Listen to other installment of the Real Estate Business Podcast