Linda Villella, principal of City Beach Properties, is a mother of four, so she knows how to deal with disgruntled tenants and understands the importance of maintaining a clean property.
When did you first join the PM industry?
I started as a receptionist at Richardson & Wrench Wollongong in 1991. The company had just sold a large rent roll, so I gradually moved into property management once the rent roll started to build up. 
Why did you join the PM industry?
I had just finished a secretarial course at Tafe after doing my HSC – that's what you did back then: you learnt how to type, do shorthand and write business letters. Wow, how things have changed! I applied for a receptionist position at Richardson & Wrench Wollongong, but somehow ended up doing property management instead.
What piece of technology do you find the most useful for your business and why?
I love the Inspection Manager app! Inspections are so much easier, taking photos just makes the report look so professional.
What area of PM needs more training focused on it and why?
Routine inspections. So many maintenance issues can be addressed if property managers pay more attention to detail when doing their routine inspections.
What skills does a PM/BDM need to be successful?
Both need great communications skills; ESP would help too!
Where do you believe a PM's responsibilities should start and end?
The responsibility should start upon the signing of the lease agreement, all the way through to signing the bond claim form. I think if you are the property manager for this landlord, then you are linked to this tenant right to the end – that's customer service.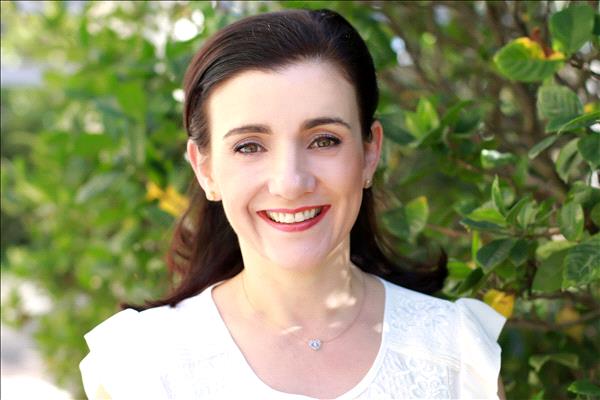 How do you deal with disgruntled and aggressive tenants?
I guess you need to stay calm, know all the facts and keep repeating what the facts are. I normally throw in a bit of common sense stuff too. Being a mother of four, I sometimes can get a little bit carried away with what is right and wrong.
What would you be doing if you weren't in the PM industry?
I would have been a nurse. I think nurses are awesome! When I finished school, I wanted to start earning money straight away and that's how I ended up applying for a receptionist position instead of going to uni.
What do you enjoy most about your job?
I love feeling like I have helped someone find the perfect place to call their home. Matching people with property is what we do best.
What are the most stressful aspects of your job?
Dealing with people who don't clean! I cannot tolerate people who cannot keep a tidy or clean property. It doesn't take a lot or, for that matter, it doesn't cost a lot to have someone come and clean your property every fortnight to ensure the place is well maintained.
How do you relax after a stressful day at work?
I come home to my four children and husband – they make me forget almost everything that has happened that day pretty quickly!
How would you describe a perfect property management day?
Zero arrears! Zero vacancies! Zero Complaints! And time to go out for lunch.
Make sure you never miss an episode by subscribing to us now on iTunes
And dont't forget to leave REB a review!

Listen to other installment of the Real Estate Business Podcast