It may be tempting for landlords and tenants to dismiss the relevance of the Personal Property Securities Act 2009 (PPSA) because it does not apply to rights regarding land, buildings, or fixtures.
However, there are a number of reasons landlords should keep the act in mind.
The PPSA may have relevance when a landlord leases personal property to a tenant and the lease is classified as a Personal Property Securities (PPS) lease.
It is not uncommon for a landlord to lease personal property, such as a fully equipped restaurant or bar premises ready for trade, as part of a package to attract tenants. Such circumstances can also extend to residential premises if the landlord leases personal property, such as furniture and appliances – which are not defined as consumer property – as part of a lease of premises, and if the lease is for a term of more than one year.
In the right circumstances, the PPS lease provisions permit liquidators to sell other people's goods. This may occur when PPS-deemed security interests are not perfected by registration on the Personal Property Securities Register (PPSR).
The danger zone for landlords is where:
the landlord as the owner leases or bails personal property to a company for value, and the lease is part of the landlord's usual business of leasing or bailing goods.
the arrangement constitutes a PPS lease and the landlord fails to register his security interest on the PPSR.
the company becomes insolvent and appoints an administrator or a liquidator.
If all these things happen, the liquidator or administrator may be entitled to retain the property and deal with it in the course of the external administration. That is, sell someone else's property. 
Landlords should be alert to the consequences of dealing in personal property abandoned by a tenant, including in circumstances where a liquidator or administrator is appointed.
This is because the landlord may be exposed to legal proceedings if:
the landlord has failed to perfect a security interest.
a prior ranking security interest is registered on the PPSR by a secured party, such as a bank.
no prior security interests are registered, but the liquidator or administrator has not excluded the property.
There are four ways landlords can protect personal property under the PPSA:
Incorporate PPSA provisions into lease agreements when arrangements include lease of personal property.
Register deemed (or specific) security interests on the PPSR before giving possession to a tenant.
Search the PPSR for prior ranking security interests in property abandoned by tenants.
Seek a disclaimer or collection of personal property of companies in liquidation or administration.
ABOUT THE AUTHOR
---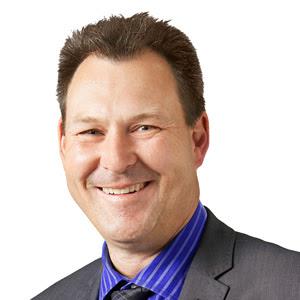 Greg Dudley is a director in the turnaround and insolvency services division of RSM Bird Cameron. An accountant with more than 15 years' experience in turnaround and insolvency, Greg has significant exposure to industry sectors including agricultural, resources, building and construction, and manufacturing.
Make sure you never miss an episode by subscribing to us now on iTunes
And dont't forget to leave REB a review!

Listen to other installment of the Real Estate Business Podcast