The fastest, most direct way to generate appraisals is by speaking to homeowners on the phone.
Telemarketing, as a way to generate business, has been around for decades and still remains one of the most cost-effective ways for real estate agents to generate appraisals. Telemarketing is one of the most direct and responsive ways to draw information from your core farm area, while also building a database that you can prospect and nurture. I believe that wholeheartedly.
The overview
Telemarketing is a game of numbers. It's also about making each phone call count. I remember in my first year of launching Realworx Marketing, I was calling for an agent in Queensland, simply cold calling a suburb. I was able to generate a database of 117 appraisals and follow-ups in just over one week. As a new or an established property manager, telemarketing your farm area or suburb can quickly and efficiently generate you a small database of immediate, short-term and long-term prospects. Those numbers can't be generated by letter drops, brochure drops, email campaigns or newspaper adverts in such a short period of time.
As a new property manager, you should be visiting and appraising homes at every opportunity. This not only builds up your profile, but your database too. Telemarketing your core area for rent appraisals and meet-and-greets is the fastest way to do this. For established PMs who are busy with large portfolios, telemarketing is a good way to keep replenishing your listings as fill and move stock. At this level, telemarketing gives you the ability to find appraisals, but you can qualify the homeowners you speak to so that you focus more on those ready to list immediately and manage contacts that you can add to your database for future follow-up.
Speaking to your core farm area on a weekly basis will actually provide you with insights as to how receptive your area is to other forms of marketing. As you develop a relationship with the people you speak to, you can find out whether they are receiving your direct mail. Speaking to your farm area regularly will allow you to establish trust with specific people who know the area better than you – people you can learn from.
Phone prospecting should become part of your weekly marketing strategy. It's about getting into a good habit, setting aside a few hours a week and sticking to the plan. There are many scripts and dialogues available online. To help you get started, I've written a short dialogue that I find works really well.
The script
"Good morning. It's Alistair Henrisson from Community Agents. I hope your day's started off well. I'm going to be visiting some of the homeowners in and around Marshall Street next week, just to give them their yearly market update. I thought, while I was nearby, I'd offer you an opportunity to find out what your place is worth? No pressure if you don't, but certainly worthwhile in knowing where your property sits in the market." (Let the customer respond)
Yes, I'm interested.
"That's great. When would be the best time to for me to come by and visit you and your partner? I'm visiting the area on Wednesday and Thursday, would any of those two days suit you both? (Proceed with making an appointment and collecting any necessary details required).
No, I'm right for the moment, thanks.
"That's absolutely fine. Have you ever considered moving or leasing your property in the past?" (asking questions provides you with important information here so that you can determine whether to continue prospecting to this homeowner and at what intervals).
"Is moving or leasing something you may be thinking of doing in the next six to 12 months?
"I'm really big on saving paper, I'd like to send you some quarterly market information by email, I'll just grab your email address. If you decide you no longer want to receive this information, you can always unsubscribe... are you a Gmail or a Bigpond user...?" (Breaks the ice and gets them to provide their email most of the time).
"Just before I go, would you happen to know of anyone who may be thinking of moving or leasing their property, as I'm more than happy to offer my appraisal services to them?" (95 per cent of the time they don't know of anyone, but eventually, you do come across someone who does, so it's worth taking 10 seconds to ask this question at every opportunity).
The summary
Find a quiet, uninterrupted place to make your phone calls. Set yourself some easy targets to aim for to help motivate and drive you. If you generate just two rent appraisals per week from your phone prospecting, that's 100 appraisals per year from your direct phone calls, so it's definitely worth making the calls.
ABOUT THE AUTHOR
---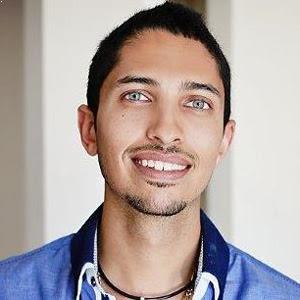 As managing director of Realworx Marketing Group, Alistair has extensive experience helping real estate agencies grow and develop their business, particularly through sales training and new technology. Alistair specialises in innovative app development and is the founder iCard – an app designed to help businesses showcase their expertise while allowing customers to create and share referrals through social media platforms.
Make sure you never miss an episode by subscribing to us now on iTunes
And dont't forget to leave REB a review!

Listen to other installment of the Real Estate Business Podcast