Ever felt like when you delete one email, two just take its place?
Our inbox can be like a never-ending vortex where once you're sucked in, there's no climbing out. How about that feeling of relief and achievement when you get your emails down to zero, even for a fleeting moment? But it never lasts long, so savour it while you can.
It seems as though we've spent years getting tenants and landlord onto email, but now I'm being asked by property management teams what strategies can be put in place to minimise inbox overload.
My top five tips are as follows:
1) Open your landlord and tenant online portals – Provide important information for your landlord and tenants on an online platform so they can access the information they need when they need it, which will reduce the need for them to email and ask you.
2) Have an FAQ on your website – We all get emailed the same questions over and over from different people, so why not have a section on your website that compiles answers to these commonly asked questions and, when we talk to tenants and landlord, direct them to it for next time.
3) Pick up the phone and avoid email ping pong – We have those landlords and tenants who will constantly reply and reply and reply for either further clarification or an additional point being requested, so I recommend that if the the email conversation goes back and forth, pick up the phone and get it resolved.
4) Never embark in an email war – Email can be very impersonal and often the wrong message is perceived by the other party, so if the matter is sensitive and or potentially argumentative, pick up the phone to resolve the matter rather than battling it out in a literacy battle with the other party.
5) Avoid unnecessary emails to all staff – Before copying everyone in, think to yourself 'does everyone really need to know this right now?' And for god's sake, avoid the cardinal sin of reply all. If you've ever suffered from this inbox clogging waste of time, you're welcome! Try using other mediums for general all staff information like an intranet or social platforms, so the team can check it out later rather than when they're focusing on servicing their clients.
Thank you for reading and if you want to find out more, give me a call. But please don't send me an email.
ABOUT THE AUTHOR
---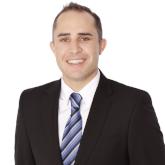 Brennan is a key member of the Ray White Queensland corporate team. As business performance executive for property management, he supports business owners to develop comprehensive change management strategies and implement best practice into their business. Brennan provides training and support to property managers and business leaders to not only assist with their personal development, but further enhance their customer's experiences.
As a dedicated professional and highly effective property manager with over eleven years' experience, Brennan brings a range of skills that include insightful industry ideas, development of comprehensive team strategies and tailored training plans.