While Melanie Dennis has enjoyed years of experience in property management, she's still a country girl at heart and would have been a dairy farmer if she hadn't joined the industry.
When did you first join the PM industry?
In 1996 at a company on Brunswick Street, Fitzroy – a massive learning curve for a country girl!
Why did you join the PM industry? 
Like so many of my peers, I fell into it. I was applying for any job that I thought had normal working hours. With a background in hospitality, I was tired of long hours. I find this so comical now.  
What were you doing before PM?
Gaming venues, restaurants, selling flowers – oh and breeding rabbits!
What would you like your next career step to be?
Watching the growth of our business for the past 15 years is something that I have cherished. With each new procedure and team member, I delight in offering revolutionary and truly full-service property management as far and wide as possible. I would like to see our rent roll double in value before I retire within 10 years and run under foolproof systems.
What piece of technology do you find the most useful for your business and why?
The iPhone is a must – you can be mobile, but be able to respond to calls and emails. You can do your inspections, register tenants, manage your pipeline for new business – everything from this one small device.
In terms of software, we use Agent+ and find that to be a fantastic system for managing our rental properties as it is an all-in-one program, storing our documents and managing our routine inspections. Inspect Real Estate is another software program that has been a terrific game changer for our business in managing the properties we have coming up for lease.
What area of PM needs more training focused on it and why?
Fees for service. So many property managers don't understand the true cost of running a department and I think it's valuable for all team members to have a basic understanding of the office bottom line as well as the service standards competitors are offering. Our team are our company advocates; it's crucial the team understand where we sit in the market place, our service offerings and the cost of maintaining our high-level service with smaller portfolios and the help of our outstanding support team.
Focus and dedication to task is a required skill for PMs' time management and not jumping from one task to another. The ability to see through and dedicate themselves to one task at a time (obviously with allowances for emergencies) allows complete focus on the task at hand and a more proactive level of service. Often PMs jump from one task to the other; juggling too many balls in the air provides a more reactive level of service, translating to an inconsistent approach, and certainly affects time management.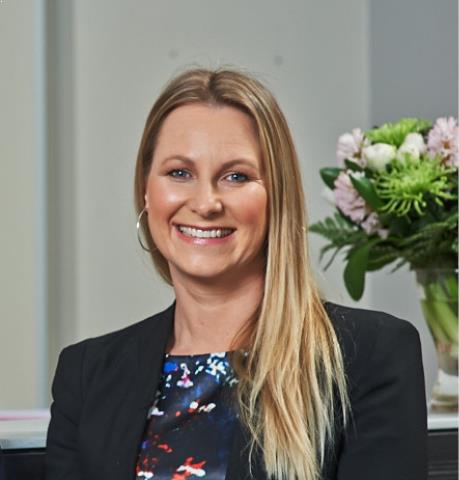 What skills does a PM/BDM need to be successful?
Passion for the job – to withstand the demands and varied nature of the PM industry, you need to love it. The skills of successful and effective PMs are ingrained and, while they can be fostered and developed, they cannot be taught. An ability to read the play and connect with people quickly is crucial – it's a fiercely competitive industry with a lot of 'points of difference' thrown at clients every day, so each meeting or point of contact needs to be meaningful.
Knowledge of the RTA and an interest in maintaining and developing this knowledge is a must – governed by strict guidelines, it is important to understand and effectively navigate the legislation for your client since they are relying on their professional property management team.
Time management and dedication to task ensures days are productive, working smarter and not harder.
Where do you believe PM's responsibilities should start and end?
Clients' expectations need to be established at the initial meeting. There isn't a task that cannot be managed by an experienced and capable property manager and, as long as the appropriate fees are being charged to cover the level of expertise required, I see no problem with so called 'high maintenance' or 'needy' clients.
Many clients are searching for an agent ready and able to take on all tasks from day-to-day management, small or large scale property renovation, to complex tribunal hearings and attending strata management meetings. Our team are skilled in all areas of property ownership and management – including insurance and depreciation. Bolstered by a team of unbiased property advocates, our team works cohesively to ensure clients really can get all of the assistance they want and need from our full-service team.
What would you be doing if you weren't in the PM industry?
Dairy farming.
What do you enjoy most about your job?
The varied tasks – it keeps the working day very interesting and me on my feet, while having to think and action all day long. I love being busy.
How do you relax after a stressful day at work?
I live on 30 acres just out of Melbourne so there is always plenty to do from chainsawing to stocking the wood pile for winter, working with the horses, gardening and general farm duties.
How would you describe a perfect property management day?
Achieving the one percenters – all property managers want to get one percenters on the board, yet some days are so wrapped up in day-to-day management and time-consuming property issues that it can be hard to make the touches that are so important to retaining and growing the business. On the days where a PM is able to make the call to touch base or take some extra time on the phone to chat to a tenant or trade about their story and their day, it makes the day a little brighter. After all, we all just want to connect with people and show them we genuinely care.
Make sure you never miss an episode by subscribing to us now on iTunes
And dont't forget to leave REB a review!

Listen to other installment of the Real Estate Business Podcast