As part of my prospecting plan, I am actively seeking and talking to landlords who self-manage their portfolio.
When asked why they self-manage, aside from the few who have had a poor experience with a managing agent in the past, the major reason is to save on fees. Here is the third and final blog of my three-part series on how to win over a self-managing landlord:
How good is the landlord at record keeping? Sure, it is easy enough to set up an excel spreadsheet to keep track of rental payments received and even to download a copy of the relevant state's tenancy agreement, but the requirement for good record keeping goes much further than this. Does the landlord know what notices are required to be given to a tenant in writing? How they can be properly served? How in-depth their entry condition report would be? How much time and effort would it take for them to ensure all of their Is are dotted and Ts crossed? This is an excellent point to make when justifying your fee – there is actually a lot of work involved in effectively managing an investment property!
How much will the landlord save, after tax, by managing the tenancy themselves? In my market, based on our average fee and average rental price per week, we collect around $110+GST per property, per month. Which, when broken down, is only $25 per week, or $3.60 per day. They probably pay the same amount over the course of a year to their mechanic to maintain their vehicle – if they aren't going to service their own car, then why on earth would they want to manage their own property, which is worth exponentially more!
Once the potential stress is taken into account, is the landlord's time worth more, or better spent, on other priorities? Let's say for example, over the course of a year, after undertaking four routine inspections, arranging repairs, liaising with the tenants, attending inspections with prospective tenants when the properties are vacant and staying on top of the required paperwork, that a landlord would spend around 20-30 solid hours on managing their investment property – using the same example on costs above, they are doing this work for around $55 per hour. It is a pretty easy sell to convince a landlord that for that price, they can spend the time with their family, jet setting around the world, or even attending their regular job or business and earning at least the same!
While you won't win everyone over and there will always be the naysayers who believe we charge exorbitant fees for doing very little, the points I raise with self-managing landlords are quite often points that they have never considered. And as with anything, it isn't until the proverbial hits the fan that many self-managing landlords realise that there is actually a fair bit involved in the effective management of an investment property. So do your best to talk to as many of these landlords as possible, with the view to provide them with some no-pressure information about what it is that we as property managers can actually do for them – you may be surprised with the opportunities you are able to realise as a result.
ABOUT THE AUTHOR
---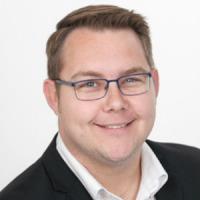 From humble beginnings as the office boy in a small independent agency when he finished high school, Dave Skow has forged a solid career in the real estate industry over the last 15 years.
Opening Wagga Property Management in January 2014, Dave has built a solid property management specialist agency experiencing net growth of over 300 properties in its first 18 months. Continuing to enjoy unprecedented growth for an independent, property-management-only agency, WPM was recently awarded as the best Property Management Agency in NSW at the Investors Choice Awards.
Dave is recognised as a leader in property management and business development, and he's regularly featured in industry publications as well as presenting at events such as the BDM Academy Innovate conference.