Recently the agency managing our investment properties changed software programs. Why? 
What due diligence was completed prior to any changes made to the agency? Did the principal speak with other principals within the local market area, or did the principal speak with an REIQ representative? 
After speaking with the principal, it appears that the property manager's insistence to the principal was that there are no set reminders or some other such issue wrong with the software program that was being utilised within the agency.
Now the agency has changed software program, yet they are now losing two more managements. It'll be interesting to see what is blamed for advertising the property with out-of-date photos. Or why the property was not advertised when it should have been. Or why the principal is listening to his/her staff. Instead, the principal should be leading the team, utilising his/her policies and procedures, not just blindly following what the staff advise the principal to do. 
How many managements must be lost before a principal steps up? How many staff must leave his/her employer before the principal has the courage to investigate the underlying issues within the agency? 
Just what does it take for a principal to take ownership of the business? When the bank indicates that major changes must occur, or worst foreclosure, subsequently affecting heavily on the bottom line? Or brand and reputation damage due to gossip from outside sources?
When principals chooses to listen to their staff, what evidence are they using to support their grievances that malign most agencies? Generally there will be the endless list of complaints, which which may very well be unfounded; there will always be something to blame.
'The landlord/s are difficult'; 'the tenant/s are always complaining or behind with their rental payments'; 'the landlord/s just aren't prepared to do any maintenance or always difficult to reach'. This list is endless, so how do you as principal check the evidence supplied by your staff?
Unless you check, your staff will always be telling you what you want to hear: "Clearly it cannot be my staff, I have employed seasoned property managers who know what they are doing."
Well, do they? How do you know what they know? How do you check what your property managers do during the work day?
How do you know if your staff are utilising the software program to its capacity? Or if your policies and procedures are being completed as intended without alteration? How do you measure and manage your property managers' daily, weekly, monthly tasks?
Why did you as principals originally start your business journey? Do you know your critical figures and what options you have when signs indicate you have a potential issue?
Wishing you a wonderful property management journey!
ABOUT THE AUTHOR
---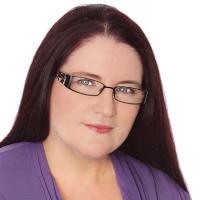 Deborah ensures compliance of management systems through conducting weekly and monthly audits, staff training and coaches, mentors and trains asset management
teams. She ensures her clients gain growth within their market place.
Previously, Deborah has helped guide asset management teams to achieve high levels of professional and personal satisfaction. Now she assists principals to gain a higher return on their investment, as well as assisting with strategies on retention of staff and managements alike, by enhancing productivity and efficiencies within the workplace.
Make sure you never miss an episode by subscribing to us now on iTunes
And dont't forget to leave REB a review!

Listen to other installment of the Real Estate Business Podcast