One of the most significant trends in the Australian property market over the past year has been the sluggish growth of rental rates.
Indeed, CoreLogic's figures for the last quarter show that the rate of rental growth has actually fallen in every Australian capital city.
This is due to a number of factors, including a surge in investor activity that has led to a large supply of rental accommodation while, at the same time, low interest rates have enabled more people to leave the rental market and buy their own home.
The areas that were affected the most by this slowdown include Perth and Darwin, where rents have fallen by 5.8 per cent and 11.4 per cent respectively over the past year.
But the property market does not move in a uniform manner, and there are still some areas in capital cities where investors can achieve above-average rental increases.
So it may surprise some investors that CoreLogic's figures revealed that a number of suburbs in capital cities have achieved double-digit rental growth over the past year, even in depressed markets such as Perth.
For example, the median weekly rent for a unit in the Perth suburb of Spearwood surged by 12.2 per cent over the past year, despite an overall fall in median weekly rents throughout the city of 5.8 per cent.
One of the star performers nationally was the Melbourne suburb of Cremorne, where the median weekly rent surged by 21.5 per cent over the past year – even though the median weekly rent in Melbourne rose by just 2.1 per cent over the same period.
For property managers, these figures highlight the fact that they cannot take a blanket approach to setting rents, as there can be variations in the market even when there is a downturn.
Taking this micro approach is particularly important with new clients, so that you can assist them in the process of determining a fair market rent for their property.
It's important to realise that there are always markets within markets. Therefore, professionals in the real estate sector who can provide detailed and relevant information to their clients, whether they be in property management or sales, will inevitably be leaders in the industry.
Having the correct and most up-to-date data means that property managers can provide their clients with the highest level of service from the very outset, which is a key stepping stone in building a long-term relationship.
ABOUT THE AUTHOR
---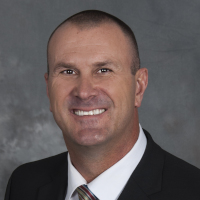 Shane Kempton is the chief executive of Professionals Real Estate. He is an experienced, well-respected real estate identity and chief executive committed to effective development of teams. His reputation is built on honesty, integrity, confidentiality and ethics, all highly valued traits of this influential leader.
Make sure you never miss an episode by subscribing to us now on iTunes
And dont't forget to leave REB a review!

Listen to other installment of the Real Estate Business Podcast