As property management companies around the country are vying for market share and achieving unprecedented growth, we're seeing the emergence of much larger businesses than have traditionally been in existence in the past.
This has brought the need for specialist managers to not only create the vision for these businesses, but develop the strategies and action plans required to implement these business models.
The main benefit to the industry from the creation of these enormous teams and property management companies is the opportunity for enhanced career development that was once not available to property managers. The industry is now providing the opportunity for property managers to continually upskill and even undertake university-level education if they chose to take their passion for the industry to the next level and create long-term financially rewarding career paths.
We know that a business of scale is more competitive, can create a great team culture and is generally more profitable. However loftier-sized businesses make it more difficult to manage purely by having more people to align to a common goal and, in particular, to a property management operation with the ongoing need to balance growth while ensuring consistent processes and service levels.
This sudden shift in business models towards up-scaled size property management companies has led to a need for specialist managers to be recruited from outside the real estate industry, due to the lack of leadership-trained property managers that are ready for these positions. While this is great for creating a different perspective in the industry, it would be preferable to see those who were once frontline property managers leading these new large property management businesses, rather than those from outside the industry.
If we're to see property managers starting to take these key leadership positions within these companies in the future, then we need to get serious about our education and consider making an investment into personal development, which may include university education in order to gain the skills needed to be competitive for these specialist leadership positions.
It's great to see businesses recognising the need for investing in future leaders for their companies, by skilling their workforce with specialist leadership training that includes team building, cultural alignment and financial management. However much more needs to be done if we're to keep up with this movement from a boutique industry to creating these mega rent rolls.
It's exciting times ahead for property managers currently within the industry. The best advice that can be given to those who truly want to have a lifetime career in property management is that you should start investing in your education today, because there's certainly a growing need for specialist leadership skills that isn't going away any time soon.
ABOUT THE AUTHOR
---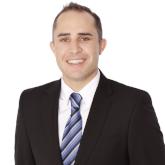 Brennan is a key member of the Ray White Queensland corporate team. As business performance executive for property management, he supports business owners to develop comprehensive change management strategies and implement best practice into their business. Brennan provides training and support to property managers and business leaders to not only assist with their personal development, but further enhance their customer's experiences.
As a dedicated professional and highly effective property manager with over eleven years' experience, Brennan brings a range of skills that include insightful industry ideas, development of comprehensive team strategies and tailored training plans.
Make sure you never miss an episode by subscribing to us now on iTunes
And dont't forget to leave REB a review!

Listen to other installment of the Real Estate Business Podcast