Marcel Dybner loves the thrill of the chase when it comes to listings and draws inspiration from one of Hollywood's favourite fictional agent, Ari Gold from Entourage.
When did you first join the PM industry?
I completed my Agents Representative Course in 2005, but didn't start working as a property manager until 2009.
Why did you join the PM industry?
I'd always had an interest in real estate and thought property management would be a good introduction to the industry and a stepping stone to sales. I enjoyed property management and eventually moved into a BDM role instead of sales.
What were you doing before PM?
Before working in property management, I worked for one of Australia's largest commercial development companies.
What would you like your next career step to be?
In my short time in property management, I've been able to experience a variety of roles. I started as a property manager then moved into a BDM role and, since February 2014, I have been the head of property management at Besser & Co Estate Agents. As we're in a growth phase, I'm looking forward to the challenge of building a good PM team.
What piece of technology do you find the most useful for your business and why?
I have no idea how people used to work without a smartphone. I rely on my iPhone for everything. We can do most of our tasks these days from our phones – it's truly quite amazing when you think about it. One pocket-sized device now organises my life, lets me communicate with clients, gives me directions to anywhere I need to go and has the answers to pretty much anything I need to know. 
What area of PM needs more training focused on it and why?
From my dealings with property managers and what I hear from clients who transfer their properties over to us, I think property managers really need training on the basics. Showing up to inspections (with keys that work), returning a phone call or email – the real 'Property Management 101' stuff. I think a lot of the time this comes down to agencies charging low fees and having to increase the number of properties each PM manages to ensure it's financially viable.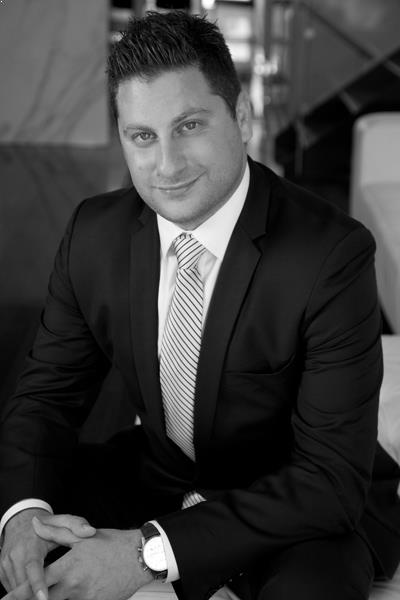 What skills does a PM/BDM need to be successful?
Communication and organisation. Although these roles are very different, having these two key skills is vital for success in either. Both jobs can be very demanding, but if you know how to set up your day and prioritise tasks then you'll be able to get a lot more done. As a PM or BDM you're also required to manage a lot of relationships – landlords, tenants, tradespeople, owners corporation, internal departments, etc. Being able to communicate to people clearly and effectively is key to ensuring everyone who is involved is aware of what's happening and what they need to do.
Where do you believe a PM's responsibilities should start and end?
Every agency should determine what their PMs will and won't do for a client – because unless you make it clear to them from the start, the expectation will be that you do EVERYTHING. As property managers, I believe that it's our responsibility to ensure each property we manage is being maintained by our tenants and our client's asset is offering them the best return on their investment. Anything above and beyond that is up to you, and some agents will charge for additional services like attending owners corporation meetings and managing major renovations between tenancies, etc.
How do you deal with disgruntled and aggressive tenants?
"Every problem you encounter is an opportunity for you to prove that you are batman in a business suit." I recently read this quote in the book 'written' by the Entourage character Ari Gold, which is call The Gold Standard. I see these situations as opportunities to build relationships. Disgruntled or aggressive tenants are usually acting that way for a reason. It's important to understand where they're coming from and work with them to find a resolution. If you have made a mistake, admit it. If they are being unreasonable, then maybe have someone else from the office try to resolve the issue.
What would you be doing if you weren't in the PM industry?
I'd probably be in sales.
What do you enjoy most about your job?
There is something about the feeling you get when you list a property over a competing agent. Listing new property would be my favourite part of the job.
What are the most stressful aspects of your job?
Property management should really be called 'people management' – and that can be stressful. When tenants are having issues with their property or landlords are concerned about upcoming vacancies they can often be quite stressed and managing them can be hard at times.
How do you relax after a stressful day at work?
I try not to stress too much – apparently, it's not good for you. I find good food and good company usually makes everything better, followed by a good night's sleep.
How would you describe a perfect property management day?
Lots of new listings, no maintenance and no arrears.
Make sure you never miss an episode by subscribing to us now on iTunes
And dont't forget to leave REB a review!

Listen to other installment of the Real Estate Business Podcast