There are so many agents out there all looking at the same goal – to secure the listing, but securing the listing of a rental property is not just about getting it over the other agents.
It is also the process from the start until the end when the tenant is secured. It is about developing the relationship with the landlord, demonstrating knowledge of the rental market and legislation, building trust and being personable. I believe all of these strengths have led to my success today.                                            
In all my years of property management and now being a BDM, I have come across many landlords saying the other agent quoted a higher rent per week. My answer to them is: 'How well do they know the market/area? Did they do their research? Did they bring comparable examples to the listing?' A few landlords advised that they did not ask the agent many questions; they were mainly interested in how much rent they could achieve per week. 
We all know a difference of $20 or $50 per week is very attractive to landlords, but if the property is listed too high and unrealistic, it will take longer to secure new tenants and the landlord will lose more than $20-$50 per week if the property is worth $700 per week, they will effectively lose $700 per week for being overpriced and remain vacant for a longer period of time.
A good property manager or BDM will list it in line with  the current rental market, show comparable examples and be realistic. Advise the strengths and whether improvements are needed. A property that is advertised well, presented well and is within a realistic market rent will secure new tenants in a reasonable amount of time.
ABOUT THE AUTHOR
---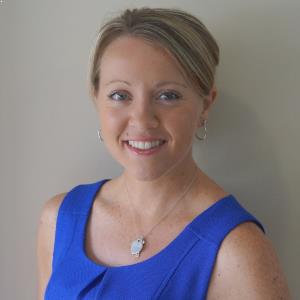 Kylie Meier is a licensed real estate agent who has developed a strong reputation within and around Sydney's eastern suburbs as a senior property manager for over 13 years. Kylie is now packaging all of those hard-earned skills, knowledge and experience into a new role as business development manager at MyPlace Estate Agents Zetland.
Kylie started her career in real estate at a young age and has consistently received many accolades. Winning top awards such as Property Manager of the Year nationally for Outstanding Property Management two years running and also winning the Property Management Chairman's Club Award - a prestigious award achieved in her previous role.
Make sure you never miss an episode by subscribing to us now on iTunes
And dont't forget to leave REB a review!

Listen to other installment of the Real Estate Business Podcast