Over the last year Perth has seen a whopping 43 per cent increase in the number of rental properties on the market, taking the vacancy rate to 5.6 per cent.
We have had to adapt to worsening conditions and continue to improve our effectiveness in order to still lease properties within two weeks.
Nothing compels a landlord to change their property manager more than having a vacant property, so getting your leasing right is key to keeping landlords and growing your rental business.
Being always on the search for new ideas, I was at a recent industry seminar for property managers and I was asking all I came into contact with, "How are you going with leasing your properties?" The screwed-up look and groans of frustration I received back kind of said it all. Property managers in Perth are seriously struggling!
I went on to ask, "So who is doing your leasing?" The main response was "Our assistant property manager". I went on to ask, "So you don't have a leasing manager or specialist?", For which the answer was "No, what is that?". I am not sure how popular this kind of set-up is in your area, but in Perth it seems to be rare still and I can't understand why.
We originally chose to separate the leasing role after we isolated it as a big reason for overworking our property managers, causing them to burn out. They found it very difficult to work a long day and then have after hours and weekend viewings to attend.
Upon looking deeper into it, we also found that it requires a very different set of skills and attributes. In short, I believe that for the leasing role to be done most effectively, you must have the right person 100 per cent focused on delivering it.
So having someone in the leasing role is a start. But then you have to train them and, in this market, it is no longer a case of putting a photo of the letterbox on the internet and taking three to four applications. These days they need all the skills of a sales agent.
They need to be able to market the property at its best, sell the landlord on the benefits of pricing correctly and spending money on advertising. They have to keep on top of things, regularly reporting to the landlord and making adjustments to price quickly if they are not getting enough enquiries. They must contact enquiries back promptly to set times that work best for the tenant and it certainly helps if they are trained to use a leasing software system to make the best use of their time. Then there are the negotiations to handle with tenants and landlords, on price and conditions.
I don't believe that leasing can be done effectively by an assistant property manager when they have a split focus on all their other tasks. So if you do not have a leasing manager or specialist, consider putting one to work on your rental rescue!
ABOUT THE AUTHOR
---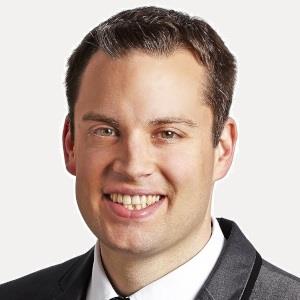 Jarrad Mahon is an experienced and passionate property investor, real estate agency owner and the "go to" for Perth property investment insights and practical strategies wealth growth in today's market.
Over the last seven years he has used his engineering background to build and refine WA's most award-winning property management business with a unique investor mindset.
Jarrad thrives on helping hundreds of clients every year to get the best property returns while avoiding costly mistakes. He has learned by investing all around Australia and using a variety of value-adding strategies.
Jarrad has recently been named in the 'top 40 business owners and entrepreneurs in WA under the age of 40' and he is a regular contributor to a variety of property investment and industry magazines.
Make sure you never miss an episode by subscribing to us now on iTunes
And dont't forget to leave REB a review!

Listen to other installment of the Real Estate Business Podcast