For investors, a good property manager can be the key difference between having a hard-working and stress-free investment and a time-consuming and energy-sapping worry.
However, many landlords don't realise that managing properties is a much more difficult and complex job than it sounds, and it takes a special set of skills to elevate a property manager from being simply adequate to one who is exceptional. Investors look for a property management company that will deliver on all the important issues as well as go the extra mile. To demonstrate value as property managers, ensure you do the following:
Resolve maintenance and repair issues quickly and efficiently
Property managers should ensure that the property is always kept in a good state of repair through undertaking routine inspections and by resolving any maintenance issues quickly and satisfactorily. You should have both the investor's and the tenant's best interests at heart and will have an extensive database of reputable and reliable contractors who provide quality workmanship at an appropriate cost. You will also provide regular reports on the condition of a property.
Have effective leasing strategies
A key factor in maximising a client's investment returns is ensuring that the property is leased quickly to appropriate tenants and on favourable terms. A top property management company will have proven strategies to maximise a property's rental yield, which would include minimising vacancies, attracting the right calibre of tenant, screening potential tenants and negotiating suitable lease contracts. You should also keep up-to-date with market trends and conduct regular rent surveys to ensure that investors are getting the most out of their assets.
Ensure timely rent collection
A top-quality property management company should have established mechanisms in place to ensure that rental fees are collected on time. Policies regarding late payment or insufficient payments will be fair but firm, and any penalties will be strictly enforced. Property managers should be mindful that a rental contract is legally binding and take whatever action is required if the terms and conditions are breached.
Communicate effectively and regularly
Communication is one of the most important components of the relationship between property managers and clients – and is probably the area where dissatisfaction is most likely to occur. A good property manager will keep in regular contact with landlords either through email, phone calls, regular management reports, rental market updates, and so on. Plus they will keep their lines of communication open when it comes to interacting with tenants too. 
Accuracy and reliability
Accurate record-keeping is an essential component of property management. It's important for tax and audit purposes, it's important for the resale of the property, it's important for ensuring compliance with legislation and local council requirements, and it's important for the client's peace-of-mind that their asset is being properly looked after. Reliability and attention to detail go hand-in-hand with accurate record-keeping, and a top property management company will keep a close eye on all the small points as well as take care of the bigger issues.
ABOUT THE AUTHOR
---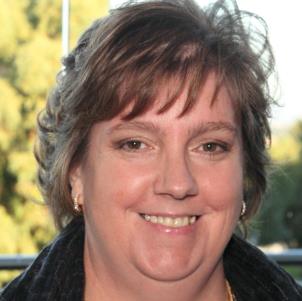 Cindy Knight is the general manager of Time Conti Sheffield in Victoria Park, Western Australia. Cindy has been working at Time Conti Sheffield since 2002 and during this time has seen many changes in the property management industry in Perth.
Cindy is passionate about delivering the best service to every property investor that walks through the doors of Time Conti Sheffield and her insider knowledge of the local real estate market means she is an expert in her field.