Taking the time to talk to a tenancy applicant prior to or after an application can give property managers extra – and often very useful – insight into potential tenants.
Finding the right tenant for the right property is paramount for property managers. A strong applicant that is good for the property will give the landlord peace of mind that their investment is being cared for in the best way – and make the property manager's job a lot easier. Unfortunately, determining a good applicant from a less desirable one can be at times problematic.
The application form usually does all the talking for the applicant and there is only so much information that can be gleamed from it. Knowing if someone is employed and can pay the rent, understanding their rental history, and having a good reference are all essential pieces of information. 
But doesn't it seem a little strange to do a lot of work to get an insight into a person without talking to that person directly?
Property managers are often very time-poor, and the need to process applications as expediently as possible is ever pressing to avoid long vacancy times, in addition to everything else they have to do. Getting on the phone and having a chinwag with a potential applicant isn't exactly a viable option. Open for inspections provide the best opportunity to get an insight into potential tenants.
Interested applicants who want to secure a property will take the initiative to speak to the property manager or agent during the open for inspection in an effort to put their best foot forward. If not, agents can always approach attendees who appear interested and ask a few questions.
It's during this interaction that property managers can uncover valuable insights into prospective tenants. It can be a short chat of no more than a couple of minutes, but can illuminate some of the motivations for the applicant's submission.
Are they applying for the sake of simply getting a property? Or do they have a genuine connection with this particular listing?
Does the applicant love the area? Is it close to their work or children's school, or excellent amenities and facilities? Is it just close to their favourite café? Do they love the size, style, or design of the property?
The length of the lease is something that can also be discussed in this interaction. Does the applicant want to stay long term, or are they looking for something for only a few months?
Most importantly, all of this information will help the landlord have peace of mind that their investment is being left in good hands.
Applicants can look good on paper, but may be less desirable in real life. Conversely, applicants that might not appear to be ideal on their submission could be the best tenants the property will ever have.
For example, three male applicants submitting for tenancy will attract a certain set of presumptions, namely that they will be incredibly messy or throw wild parties. The truth might be that they are clean and diligent tenants who respect the landlord's property, something that can only be found out from a chat with the applicants.
Taking the time to talk and understand an applicant can pay off in the long term. Any pieces of additional information that can be collected in aid of finding the right tenant can save the hassle and time of dealing with issues arising from finding the wrong one, making the managers life easier, and making the landlord happier.
ABOUT THE AUTHOR
---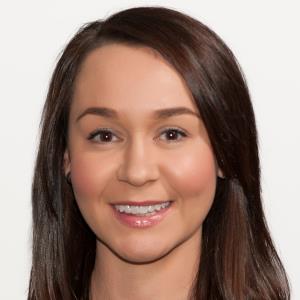 Having started her Real Estate career in Melbourne, Katherine Skinner has been working as a Property Manager for the past 10 years. Completing her studies at RMIT University in Melbourne, she explored her passion for Real Estate, before finding her love in Property Management.
Returning home to Adelaide in 2009, Katherine has managed all types of properties throughout the metropolitan area giving her extensive knowledge of the entire Adelaide market. In 2015 she joined National Property Buyers (www.nationalpropertybuyers.com.au), spearheading the property management department in the new South Australia office.