While some real estate players certainly earn eye-popping salaries, especially on the back of the recent property boom, the real meat and potatoes of real estate is property management.
According to research house IBIS, residential and property leasing is in the growth stage of its lifecycle and property management as a business is providing a strong foundation for other real estate service elements to build upon.
Property management is expected to grow at 3.7 per cent, far outstripping Australia's GDP growth rate of two per cent. To underscore this, Macquarie Bank claims that 44 per cent of real estate revenue is now coming from property management. Their research also states that properties under management have risen by a third, going from an average of 375 per agency in 2009 to 504 in 2014.
With this growth we are seeing that property management agencies are groaning under the weight of routine administration, yet they stubbornly refuse to free themselves from the important but time-consuming back-of-house administration tasks.
The biggest time bandit is repairs and maintenance. This alone consumes a whopping 40 per cent of a property manager's time.
The challenge to manage a property portfolio efficiently is compounded by very old and clunky desktop computer systems. Moreover, some of the software programs used are actually retarding efficiency. New, innovative, cloud-based systems are starting to make inroads into the PM marketplace.

Databases with tenants' applications, potential landlords and available tradesmen remain almost unusable because too many are not 'clean' or properly formatted. Worse, no one spends enough time working with the databases to extract value from them – it's just too hard and a lot of things fall through the cracks.

Savvy property managers know that mastering data is vital to not only surviving, but thriving! Investing in the right expertise doesn't have to cost more if they find the right offshore partner to help them.

With the market growing, the fortunes of property managers lie in their ability to outsource their back-of-house administration while they concentrate on better service to their landlords and growing their rent roll. The market is saturated and hyper competitive with operating costs rising. Some leading industry commentators report that some real estate companies are selling their rent rolls as they are operating at a loss and have no idea how to extract value.
Easy way to protect your brand
Poor property management systems are one the key issue holding the sector back. Many PMs simply don't know how to mine the gold they house. PMs like to present themselves as having superior knowledge, but the democratisation of information allows anyone access to real estate information by simply going online. Thus, this makes long standing business models unviable! The new competitive advantage for property managers is the level of customer service and customer experience they give to their landlords.
A surge of new cloud-based technologies and media innovations has already altered the landscape. Those that know how to engage with the new 'internet of everything' will thrive and those that don't will be left behind.
Real Estate Virtual Support Enabler
Real Estate Virtual Support Enabler © (REVSE), a new and innovative concept, is here now and offers a high ROI, reduced costs and a faster way to work. PM companies, typically okay at admin, but generally not very good at growing their business, are now facing escalating staff costs and turnover issues. The old model of property management is broken. To survive, the modern agency has to lower its operating costs and outsourcing its back office processes is the most obvious and logical way to do this.
Three reasons to outsource
Reduce cost: Research shows PM firms save up to 50 per cent on their costs by outsourcing work to an offshore partner. PM agencies also reduce infrastructure expenses because an offshore partner dispenses with the need to establish an additional workplace in any new location and branches can hub around a shared-services resource.
Speed and flexibility: Efficient utilisation of time is the biggest reason for which businesses are switching to outsourcing. PM firms can get the benefit of running their business in full control if they outsource their independent tasks to an offshore firm that offers a flexible on-demand environment.
Productivity: A property manager's efficiency is severely affected by overburdened, non-core functions. By outsourcing ancillary functions to an outsource partner, PMs can optimally utilise the efficiency of their precious human resource in generating real time returns. With strong support from an offshore recruitment model, the team can produce faster results and increase turnaround time to the consumer. It increases the in-house productivity and overall business profitability.
ABOUT THE AUTHOR
---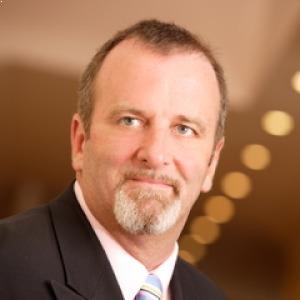 Martin Conboy is recognised as one of the leading voices of the outsourcing industry and its role in facilitating success throughout the Asia Pacific. He is a director of Virtual Property Manager, which is a new business support model called Real Estate Virtual Support Enabler. REVSE provides back-of-house, white labelled services to real estate and property management and property rental companies such as property inspections, tenant screening and tenant management, reference checking, property maintenance, property repairs and management and inspection reports. The service can also provide full administration support including trust accounting.
Make sure you never miss an episode by subscribing to us now on iTunes
And dont't forget to leave REB a review!

Listen to other installment of the Real Estate Business Podcast