Sara Young has enjoyed the growth and development she's seen in her career, but she still sees challenges ahead for the Perth market.
When did you first join the PM industry?
I joined the PM industry back in 2002.
Why did you join the PM industry?
I had just moved back from the UK and needed a job. After a few knock backs, I decided I needed to try a new career path. I skimmed through the employment section in the newspaper and saw there was column after column of property management jobs. I did some research on the role, liked what I read and the rest is history.
What were you doing before PM? 
I was office manager of a car repair business.
What would you like your next career step to be?
I am extremely happy where I am in my career, so I would like to help others achieve their career dreams through mentoring and training.
What piece of technology do you find the most useful for your business and why? 
I love Inspect Real Estate. It really does save hours of my time each week, especially in the tough rental market in Perth.
What area of PM needs more training focused on it and why?
We have so many training opportunities compared to 10 years ago, but sometimes the simple things can be forgotten. I believe more training in the nuts and bolts of property management and legislation would really benefit the industry.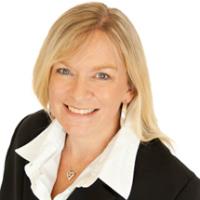 What skills does a PM/BDM need to be successful?
Resilience, the ability to listen, excellent organisational skills – there really are too many to mention.
Where do you believe PMs' responsibilities should start and end?
It really depends on your agency structure. In my agency I cover all areas of property management, so I cover everything from the minute I meet the landlord, the business development and the letting and management of the property.
How do you deal with disgruntled and aggressive tenants?
Breathe! I ask them how they would like to see the situation resolved and discuss how we can help reach an amicable conclusion for all parties. Listening to what is important to them can be one of the best ways to calm an angry tenant.
What would you be doing if you weren't in the PM industry?
I love to travel, so perhaps a travel agent so I could travel the world at cheap rates.
What do you enjoy most about your job?
I love the fact that no two days are the same in property management. There is never a dull moment.
What are the most stressful aspects of your job?
At the moment we have an oversupply of rentals in Perth, so properties are staying on the market for longer periods, rents are decreasing considerably, which is causing landlords financial stress. So, in turn, property managers are stressed.
How do you relax after a stressful day at work?
A glass of wine helps. I make sure I get a relaxing massage every Sunday too.
How would you describe a perfect property management day?
In a perfect day, the emails would be short and concise. The properties would rent quickly. Maintenance would be quick to resolve. The landlords would sign up properties without even questioning fees. The arrears would be zero. You could finish all of your tasks without interruption. 
Make sure you never miss an episode by subscribing to us now on iTunes
And dont't forget to leave REB a review!

Listen to other installment of the Real Estate Business Podcast