Making the right choice of tenant for your rental is almost as important as choosing the right property. Good tenants play a vital role in ensuring your clients' peace of mind – and they're not always easy to find.
Here's a scenario. Imagine you own a business. You know how important it is to have quality employees who care about the business and who make an effort to ensure that it runs smoothly. A high staff turnover is detrimental to the success of the operation – and you certainly don't want lengthy staff vacancies.
The same goes for rental properties. It's a business and your tenants are the employees, so it's imperative that they are top quality, that they take their responsibilities seriously and that they're committed to the long term. 
Here are some key tips for tenant selection that will help you find quality 'staff' who are reliable, motivated and committed to working with you to protect your portfolio and brand. 
Screen prospective tenants carefully and thoroughly
Strict screening is absolutely essential if you are to find the best tenant for your property – and it's not easy to do this on your own, which is why landlords enlist the services of professional property management companies that have the experience and expertise when it comes to screening potential tenants. Ensure you use various screening techniques such as investigating tenancy databases to identify quality tenants with a proven track record.
Contact their references
Many landlords have made the wrong choice of tenant simply because they didn't follow up on references. Unscrupulous tenants may even falsify testimonials to secure a property – and the losers are generally the landlord and property manager. It does take time to personally contact referees and check that the information provided is correct, but it's an important part of the screening process and an absolute necessity. It's one of the reasons that many landlords choose to list their properties with property management companies, because they know that the screening process will be thorough and that only quality tenants will be accepted.
Find out why they want to rent the property
Understanding someone's motivation for renting can be an important pointer as to whether they will be a quality tenant or not. People with long-term employment contracts, who work in the area or whose children go to the nearby school are more likely to be solid, reliable, long-term tenants than someone who is looking for interim accommodation before buying their own home or switching jobs. 
ABOUT THE AUTHOR
---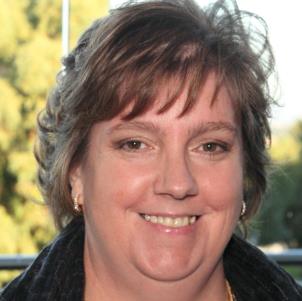 Cindy Knight is the general manager of Time Conti Sheffield in Victoria Park, Western Australia. Cindy has been working at Time Conti Sheffield since 2002 and during this time has seen many changes in the property management industry in Perth.
Cindy is passionate about delivering the best service to every property investor that walks through the doors of Time Conti Sheffield and her insider knowledge of the local real estate market means she is an expert in her field.