We have all returned from the Christmas break and it's right back into it for 2016.
During the Christmas break I reflected on last year and how it was a big year for me – I not only changed agencies, but I entered into a whole new role that I have never done before.
I made a list of my tips on how to succeed this year and make it my best one yet.
Don't be afraid – Talk to everyone and anyone, if you get knocked back that is fine; get back up and try again. For every knock back you get, there will be another owner who will give you business.
Don't take things personally – Every owner selects an agent for their own reason. If they don't chose you, don't feel it was due to not being experienced enough or they didn't like you. Sometimes it may just be they already knew someone and it was easier to go with them.
Ask for feedback – I always ask for feedback from a landlord whether or not I get the listing. If it is good feedback I will ask them for testimonials and if it's not I take note of it and take it on board.
Be remembered – Be different to other agents. I take pride in meeting all clients. You need to be personal since sometimes landlords leave their property for exciting reasons but also sad reasons such as a divorce. As an agent, we need to be personal and attend to their needs. I find my bubbly personality, the fact I know how to attend to their needs and I am very experienced allows potential landlords to give me their properties to look after. Constant communication is all they are really after as their property is most likely the biggest purchase people make.
If you leave a good impression, people will always remember you, speak highly of you as an agent and most likely to refer you to others.
Here's to a top 2016!
ABOUT THE AUTHOR
---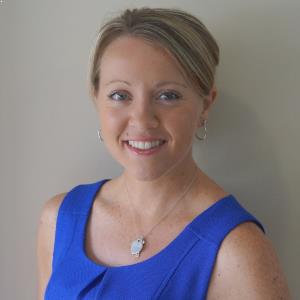 Kylie Meier is a licensed real estate agent who has developed a strong reputation within and around Sydney's eastern suburbs as a senior property manager for over 13 years. Kylie is now packaging all of those hard-earned skills, knowledge and experience into a new role as business development manager at MyPlace Estate Agents Zetland.
Kylie started her career in real estate at a young age and has consistently received many accolades. Winning top awards such as Property Manager of the Year nationally for Outstanding Property Management two years running and also winning the Property Management Chairman's Club Award - a prestigious award achieved in her previous role.
Make sure you never miss an episode by subscribing to us now on iTunes
And dont't forget to leave REB a review!

Listen to other installment of the Real Estate Business Podcast