When acquiring a rent roll, whether it's just the asset, the office and business with the rent roll, or even shares in the company that holds the rent roll, there are many considerations before you make the call to the bank.
Equity – Do you have enough equity in your existing rent roll to fund 100 per cent of the purchase? If not, what other equity do you have? Too many times I see prospective buyers putting no thought into how they are going to fund the purchase.
If you have 100 properties under management, then looking to acquire 500 is going to be a big ask if all you have is your existing rent roll and no property. When acquiring for the first time with no relationship with a bank other than your deposits or transactional banking, the banks will make you jump through a lot of hoops to get comfortable with you as an individual, your business and your growth plans. Having solid equity or a strong asset and liability position will go a long way in ticking the first few boxes with the banks.
Cash flow – Having equity is one thing in order to meet the banks' loan to value ratio guidelines, but in today's real estate market and uncertain and unpredictable market conditions, cash flow is king and the banks want lots of it!
Look closely at your existing business. Before considering the acquisition and the income it will generate for your business, first consider your existing income and expenses. Are you overstaffed already? Does the acquisition mean you have to take the existing PM staff, because if so your wages could become a considerable expense, which could mean all you're doing with the purchase is reducing your profit even further to achieve size and scale. What's more important, profit or size? I know what I'd take. 
Look at your fixed cost coverage of your existing business and then add in the income and expenses for the new rent roll. If your fixed cost coverage improves significantly and it means you need to make less sales each month in order to break even, then the next box is ticked for the banks.
Budget and cash flow forecast – Have you prepared a conservative and well thought out budget of how the rent roll will play out in your business for the next 12-24 months?
You should already have an existing budget for your business. Draft up a new budget for the rent roll acquisition, then put this side by side with your existing business budget. Have a look closely and see if there are some repetitive expense items. Your biggest cost with the acquisition should be the extra PM staff. If the vendor of the rent roll is insisting that you take over the existing premises, then budget for what cost and for how long. It may not be that costly for you to rent their premises as well as your existing premises for the next six months to acquire the rent roll.
Rent roll multiplier – Are you paying too much for this rent roll? If you're paying over and above the market in terms of a multiplier to shut out your competition and make sure you secure this rent roll, then make sure you can fund the difference if the banks value the rent roll less than your purchase price.
Conversely, I see too many prospective purchasers not want to pay an extra $0.10 or $0.20 to secure a rent roll. I also see prospective purchasers not wanting to pay for goodwill or an amount other than the multiplier. Convert this into a multiplier and it could only mean an extra $0.30-$0.50 in the $1. Either way, talk to your bank about existing clients in your area and the value they put on their portfolios, or even speak to the rent roll valuers and the value they could possibly put on yours and the rent roll acquisition.
Recently I met a purchaser who was looking to secure rent roll funding. It was only a few minutes in the conversation when they disclosed they had already exchanged. Make sure you have the funding in place with a rent roll specialist bank well before exchange. These are just four key considerations when acquiring a rent roll. 
ABOUT THE AUTHOR
---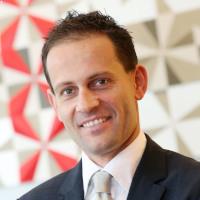 Matt Ciallella is the founder of mc rent roll broking, a specialised rent roll and business broking service for real estate agents, assisting both residential and commercial agents with rent roll sales, agency sales and rent roll transition management as well as strata agency sales. The focus of Matt's work is to simplify the process of selling and buying a business or rent roll by clearly outlining the sale process with vendors and buyers. From the initial meeting until transition, mc rent roll broking aims to understand individual and business goals and is committed to providing agents with personalised and supportive service.
Make sure you never miss an episode by subscribing to us now on iTunes
And dont't forget to leave REB a review!

Listen to other installment of the Real Estate Business Podcast