Welcome to a brand new year and all of the good intentions that it brings!
There's something about the mindset of a new year ringing in – the smell of those shiny new date digits like a brand-new car, or a fresh canvas right at our fingertips with the vision to design our year to be whatever we want it to be.
Best of all, it can be just that, a year to design the life that you want. Yes, life will throw you some curveballs along the way; it's how you choose to react to those curveballs that will help to define your choices and have an impact on your year.
Some things to think about getting started are the 'Stop, Start, Continue' methods. While you are setting up those goals for the year ahead, have a think about:
Stop – What are you going to stop doing this year to make your work and personal life even better than before?
Maybe it's having a daily coffee or, for me, that 3pm mid-afternoon chocolate bar (as my colleagues can attest to). It could be that you might choose to stop looking at your emails and replying at ridiculous times or spend less time on your phone. Or it could be that negative energy that you throw out into the universe with every phone call and email that you receive. Remember the law of attraction, that 'like attracts like' and the more negative energy you project, the more you are likely to be surrounded by it.
Start – What would you like to start doing this year to make it your best year yet?
This one is for all of those good intentions and I highly recommend writing all of this down. It could be that you would like to begin a fitness regime, run a marathon or bring in 100 new managements! It could be that you would like to start some new training to upskill (at Real+, we can help you with this one) or you might like to get your portfolio ship shape that you can take a stress-free holiday and relax.
Continue – What would you like to continue doing?
Have a look at your current methods and processes: are they steering you on the path to success and keeping you happy? If they are, then these are the things in your life to continue. You might like to make a few tweaks here and there, iron out any bugs and supercharge those processes just to ensure that should there be any hurdles along the way, you will clear them with ease.
A new year, like a new day, is a chance to start again. You have the choice to curl back up under those nice warm covers or jump out of bed, grab the day with both hands and run with it.
Have a great 2016 – here's hoping it's your best year yet!
ABOUT THE AUTHOR
---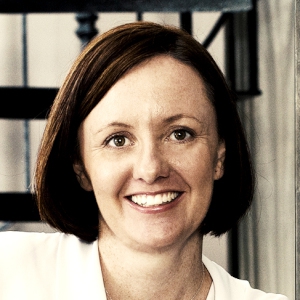 Heidi has been immersed in property management for over 14 years' dealing in all aspects from leasing, property management, business development and team management. Adding to the mix with 5 years as a Trainer and Consultant, Heidi has worked with small and medium-sized rent rolls in implementing systems and procedures to increase efficiency, growth and profitability within agencies. 
Heidi brings enthusiasm and energy to Real Plus and is passionate about system implementation; procedures and staff training that can assist in reducing stress and saving time while helping clients have a more profitable property management business. 
Make sure you never miss an episode by subscribing to us now on iTunes
And dont't forget to leave REB a review!

Listen to other installment of the Real Estate Business Podcast