It seems that a high percentage of Australian households – 63 per cent, in fact – have pets. That's a sizeable chunk of the tenant market to rule out when marketing your rental property.
It isn't news that leasing a property to tenants with pets makes some landlords nervous; anticipating huge damage bills at the end of the tenancy would certainly make anyone a little cautious. As property managers, we can assist with education and support for both sides of the fence. In any case, we do not have a crystal ball and can only have faith in the tenants being entrusted with the landlords' greatest asset.
We have all heard a pet horror story, in the same way we have all heard a property horror story. It comes down to the people, not the pets, in almost every situation. Some families and children, seemingly a more conventional choice for landlords, can leave a path of destruction even when the reference checking has come back favourable. The trick is to ensure your property is managed well to avoid the horror story becoming yours.
While it is important to be upfront with prospective tenants and state 'no pets' if this is where you stand so as not to waste anyone's time, this may disadvantage you when you miss out on a fabulous application due to the 'no pets' classification on the property. It is far better to invite applications from all potential tenants and vet them appropriately, taking into account all aspects of their application. The landlord could be feeling nervous about letting a pet into their investment, yet when presented with a fabulous application, pet included, they may be inclined to change their mind and take a gamble on what could be the best tenant they've ever had.
Australians are a nation of pet lovers with many experienced tenants including a pet addition to their families. Pets can mean a tenant may stay longer, due largely to the difficulties in securing a rental property with a pet. Also pet owners, like families, generally relish the security of a long-term home for their loved ones and pets. If the landlord has a long-term investment plan, a tenant staying in the property for a longer term can only be of benefit, with each move in and out having an impact of the property's wear and tear.
At Domain Property Advocates (DPA) we ensure that each tenancy application is submitted with a separate pet application. The 'extra' clause in the agreement for the ownership of a pet within a property that we manage is actually an extra page! This ensures that everyone is on the same page with the expectations that are there for the pet owner. If you would like more information on how DPA manages its clients' investments with pets, do not hesitate to contact our director and property manager Melanie Dennis on 0416 218 003 to find out more.
It is crucial that a landlord who is taking on a tenancy with pets checks with the insurance policy's inclusion for pet coverage – in the event of any property damage, it pays to know it can be covered. Fido and the family could be the best tenants the landlord has ever had, and it certainly can be worth taking the leap into accepting tenancies with pets.
ABOUT THE AUTHOR
---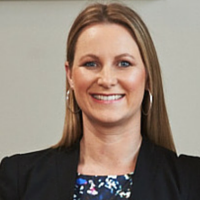 Director of Domain Property Advocates and head of the Property Management  division, Mel leads her team with a hard working attitude, straight shooter approach and tenacious drive to provide consistent, first class service to each and every client.
Make sure you never miss an episode by subscribing to us now on iTunes
And dont't forget to leave REB a review!

Listen to other installment of the Real Estate Business Podcast