The death of a tenant is not only tragic, but can be especially distressing if the death occurs as a suicide in a property under your management.
Under these conditions, it's crucial for any property management professional to gain emotional support – in addition to legislative and operational support – for the procedures that must be implemented following this situation.  
Frequently it's the property manager who faces the reality of discovering a deceased tenant, as they could be attempting to find out why rent has not been paid.
If a sole tenant dies in a property you're managing, there are a number of processes you must be prepared for. Across my 10-year career as a property manager, I have been first on the scene at six tenant suicides and, each time, I was required to know the specific processes and legislation to follow.  
I vividly remember in 2004 when, as a very young property manager, I encountered my first death.  
After several failed attempts in contacting my tenant to discuss rent arrears and after liaising with neighbours who confirmed his apparent absence, I suspected the tenant could have abandoned the property. I prepared an abandonment notice and entry notice and, equipped with these documents, arrived at the property to investigate the situation. Following procedure, I walked to the door when I was immediately struck by a strong odour. 
Having experienced previous abandonments in my career, I assumed the smell was a result of rotting food – after all, it was the peak of summer. I slipped the key in the front door lock and walked in; the smell was so overwhelming that my eyes began to water. I froze and looked down to realise my shoes were squelching in the carpet. As I turned, I saw my tenant lifeless on the floor, and it was clear I was the first person on the scene. Neighbours heard my screams and immediately phoned police. 
Officers worked to cordon off the perimeter and mentioned the tenant had likely been deceased for a number of weeks. Officers instructed me to hand over my shoes (due to being covered in biohazard material) and to hand over property keys; I was advised that I would be contacted after the police had completed investigations. I was instructed to head back to my agency and to carry on with my working day as per normal. I thought, "How can I possibly do that, after what I've just seen?"
After the property was released, I picked up the keys and drove to the unit. I expected the apartment to appear in the state it was in prior to this tragedy. Instead, I walked into the very same crime scene I had witnessed only days before. The rooms, the mess, the stench – everything was the same. What was I supposed to do?
Police referred me to a trauma and crime scene cleaner – I had never heard of this type of specialised service before. I soon met with the cleaner at the property and was shocked at the process that was explained to me, along with the costs to perform the work. 
Biohazardous waste had enveloped the unit from front to back. I was advised that – in order for the property to be safe and free of hazardous material – all carpet, tenant belongings, furnishings, curtains, blinds and any fixture or fitting would need to be removed and destroyed. As for the kitchen bench and built-in cupboards, they would all need to be ripped out and replaced. 
The concrete floor and walls would need to be resealed and repainted. The cleaner quoted $6,500 (10 years ago) to undertake the job of internal removal and cleaning; the owner would then have to pay for the new kitchen, furniture, carpets and fittings. The figure was becoming astronomical. 
In this case, the police were unable to locate a next of kin for the tenant so all remaining documents and belongings became the responsibility of the State Trustee. The property owner was invoiced for the cleaner and associated works, with some items covered by their insurance.
At the time, I found there was next to no information available to support and inform me regarding the legislative procedures involved in this situation. I found it almost impossible to find structured processes to follow and a clear set of instructions. 
Tips for property managers in extraordinary circumstances: 
Remain calm, follow emergency service orders and refer to the Residential Tenancy Authority.
Be sensitive, professional and compassionate in your communications with a deceased tenant's family.
Keep the landlord informed throughout the process.
If you fear for a tenant's safety, or you suspect a tenant may have passed away, ask your local police to conduct a free "welfare check" on a tenant; this will confirm any doubts without placing yourself in danger.
Follow your gut instinct; if something doesn't feel right, request assistance or avoid the property and/or client.
Remain aware of the landlord's insurance policy.
If you approach a property and see large blow flies on the inside of the windows/doors which may be accompanied by an odour, do not enter, and call police immediately.
If the police are unable to locate and/or contact a next of kin for any deceased tenant, all personal documents including money, passports, birth certificates, photographs must be delivered to the Office of the Public Trustee within seven days of the end of the tenancy. Refer to your Residential Tenancy Authority.
Suspected illegal activity can be reported to Crime Stoppers anonymously at any time.
Always report threats or abuse to your business owner (verbal and written statements) and police.
Implement a safety word in your office which can be communicated via any medium at any time, alerting staff members to danger. Ensure any new staff is made aware of this code.
ABOUT THE AUTHOR
---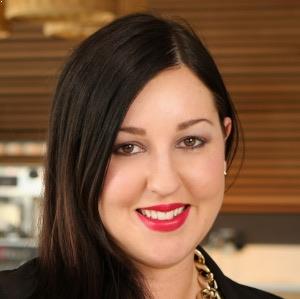 Multi-award winning agent Jess Kindt holds 13 years' experience in real estate – 10 of those in property management – in addition to experience in project marketing, commercial and residential leasing; sales, and business development. Operating at an executive level, Jess provides strategic property management direction and support for the CEO and managing directors at Place Estate Agents.
Jess is recognised for exceptional achievements both in residential business development and sales having achieved multiple industry awards. Within her first 12 months as a business development manager, Jess independently introduced over 330 new managements with 99 of these properties introduced to the agency within a 3 month period; a long-standing achievement still recognised within the Australian business development community.
Make sure you never miss an episode by subscribing to us now on iTunes
And dont't forget to leave REB a review!

Listen to other installment of the Real Estate Business Podcast