One of the most important areas of the home is the kitchen, but it can also be one of the most expensive rooms to update.
Many Australian home owners decide to makeover their kitchen before selling to attract more buyers and achieve a higher sale price, but they often don't have a huge amount of money to spend.
If your clients want to improve the appearance of their kitchen without spending big, then there are some small and inexpensive changes you can make that can drastic improvements.
Here are some ideas: 
Update cabinet handles – Kitchen cabinet handles can instantly give away a kitchen's age, as styles and materials tend to change quite frequently. If your client thinks the handles could do with an update, there are plenty of modern cabinet handles to choose from in a variety of price ranges, so they're sure to find a style that suits their kitchen and home décor. Plus, handles are easy to replace without needing to hire any help.
Replace cabinet doors – If the kitchen cabinets are all regular sizes then your client should easily be able to find new doors to help give their kitchen an instant new look. This is a much cheaper option than ripping out the entire kitchen and starting from scratch, and if they're handy then it shouldn't be too hard to DIY.
Replace the splashback – For a more dramatic change, your client might like to consider a colourful new splashback. They'll probably need to spend a little bit more to get somebody in to help them do this, but they'll be surprised at the difference a splashback can make not only to the kitchen, but to the overall style and theme of the home. All sorts of materials can be used for a splashback, including tiles, glass, stone, laminate, mirrors and more.
Install new benchtops – Benchtops tend to look worn over time, so this might be where your client wants to focus their budget. Natural stones, timber and stainless steel are all popular options but if they want to save money then laminate is not only affordable but it is also versatile, low maintenance and it can still look good.
Paint – If the kitchen is in fairly good condition then it might just need a little bit of paint to help give it a bit of a lift. Paint is one of the easiest ways to change cabinets, drawers or even the splashback or benchtops, just make sure that your client chooses the right kind of paint to suit the surface.
ABOUT THE AUTHOR
---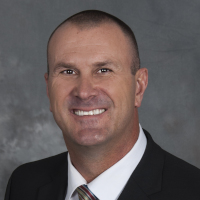 Shane Kempton is the chief executive of Professionals Real Estate. He is an experienced, well-respected real estate identity and chief executive committed to effective development of teams. His reputation is built on honesty, integrity, confidentiality and ethics, all highly valued traits of this influential leader.
Make sure you never miss an episode by subscribing to us now on iTunes
And dont't forget to leave REB a review!

Listen to other installment of the Real Estate Business Podcast