Tamara Gillam loves working in property management, but hates hearing from tenants, "it is now cleaner than when I moved in" or "you just want to keep my bond".
When did you first join the PM industry?
I joined the industry in 2005 as the receptionist and then accepted a junior property manager role in 2007.
Why did you join the PM industry?
When the opportunity arose, my mum was part owner of the business. She saw it as a natural progression for me from reception to property management. I accepted the position because I wanted a new challenge, a way to increase my skill set by being hands on, and thought, 'how hard could it be?' 
What were you doing before PM?
I held a casual position at Woolworths and Harvey Norman.
What would you like your next career step to be?
I am in a happy place at the moment as I love what I do. As I work in a family business, it may be a bit hard to push out the parents and take over! I really think I have the easier role.
What piece of technology do you find the most useful for your business and why?
I'm fortunate to work in an office that uses any form of technology that makes our lives easier. I just love the iPad and iPhone and find them very useful out in the field. It is virtually my office in the palm of my hand. Over the years, the introduction of applications like DocuSign, Maintenance Manager, eBooks, and electronic ingoing/routine inspections has increased our productivity, streamlined our procedures, and brings us closer to a paperless office.
What area of PM needs more training focused on it and why?
Understanding that property management is more about managing people than property – I believe our focus needs to be on the clients and how we can add value through educating them. Let's face it, when dealing with people, things can go wrong that are sometimes out of our control. That's why it's important to have good systems and procedures, which are regularly reviewed and updated, plus have a thorough understanding of the legislation. This minimises conflict with all parties. 
What skills does a PM/BDM need to be successful?
I believe that to be a successful property manager, one of the most important skills to possess is the ability to work well with a variety of people and personalities. A property manager needs to be able to listen, be proactive and involved, knowledgeable, have an unprecedented ability to organise, have attention to detail, possess lightning-quick problem-solving skills and, of course, the patience of a saint.
Where do you believe PM's responsibilities should start and end?
We are responsible for all the day-to-day management of a property, which is a responsibility I don't take lightly. Unfortunately, at times, our clients make demands on us in some areas that we shouldn't be responsible for and these are the areas where we are not qualified, such as advice on tax, legal, insurance, relationships, building codes, or things outside the legislation.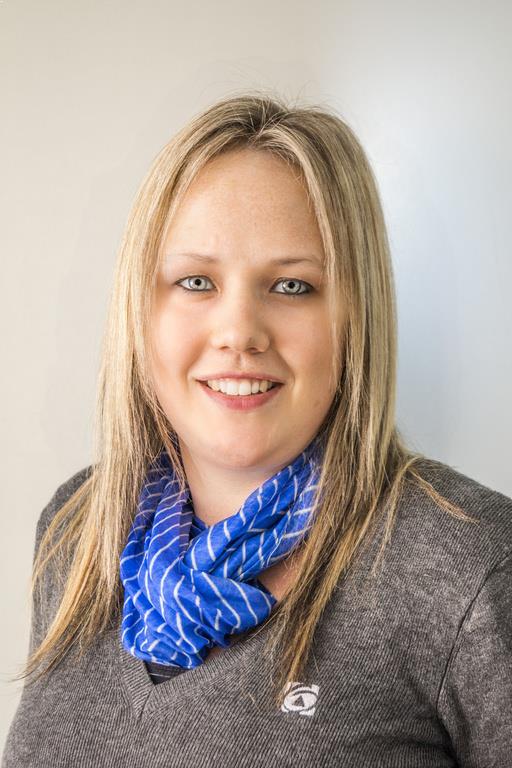 How do you deal with disgruntled and aggressive tenants?
I have learned, over the years, to empathise when being confronted by disgruntled tenants who are not angry with me, per se, but with the situation. I have learnt to be fair and firm and always refer to the legislation. I have developed a thick skin and learnt to not take things personally. If the client is too aggressive, I am not afraid to end the call or ask the client to leave the office. We have an office policy to not attend occupied properties on our own to minimise risk and avoid 'he said/she said' situations.
What would you be doing if you weren't in the PM industry?
Most likely an administration or accounting role.
What do you enjoy most about your job? 
I love the variety as no two days are the same. My role allows me to build long-term relationships with my clients – both landlords and tenants. Highlights are being able to phone my landlords and give them great news about their investment, rather than having to contact them with the bad news. I love it when I have the opportunity to enhance their property to maximise rent and increase the value of real estate. I enjoy having input into the day-to-day running of the department, implementing new procedures and, believe it or not, the trust accounting side of things. There is a sense of achievement knowing that you reconcile every day!
What are the most stressful aspects of your job?
Dealing with difficult people and their unrealistic expectations, which almost always ends in conflict. We deal with numerous people daily who all want different things so this can be hard work. They don't always understand the legislation and assume we are always favouring the other party.
How do you relax after a stressful day at work? 
First and foremost is cuddles and playtime with my two boys (eight months and four years old) and catching up with my husband when he is home on his four days off work. Once or twice a week, I will do a boxing session at the local gym.
How would you describe a perfect property management day?
The top of my list would be receiving a simple 'thank you' from an owner or tenant, no unforeseen dramas, all scheduled tasks completed and zero emails in my inbox at the end of the day. Closely followed by not hearing "it is now cleaner than when I moved in" or "you just want to keep my bond". 
Make sure you never miss an episode by subscribing to us now on iTunes
And dont't forget to leave REB a review!

Listen to other installment of the Real Estate Business Podcast