When property developers market their developments, they need to make the crucial decision of whether to employ an onsite property manager or an external agency.
An onsite manager will maintain offices on the property, while an outside manager will handle all business from another location and visit the property when needed.
What they choose can make a huge difference in the way buyers and tenants perceive the property and its overall success.
From my experience, an onsite property manager will always win, hands down.
I believe they provide a number of significant advantages over an external agency and will deliver the maximum value for the business at the end of the day. 
Onsite property managers, unlike external managers, will never have to worry about missing out on a prospective tenant viewing a property because they have to travel to conduct a property inspection. Being onsite allows them to pop out to the property quickly to show someone through.
Onsite property managers have hands-on knowledge of the development, its selling points and its target market. 
They also possess a thorough knowledge of the local area and the hotspots that attract prospective tenants.
They are more affordable as they have no travel costs. They are the 'security guards' of the location and are able to protect their client's greatest asset.
Onsite property managers conduct regular external inspections, to ensure the presentation of the property is kept to a high standard at all times. 
Onsite property managers have access to appropriate facilities close to the property to ensure that any paperwork, such as reporting or the changeover of tenants, is completed in a timely manner.
Onsite property managers are up to speed with everything going on at the development and will be able to deal with potential issues far more quickly than an external manager.
An onsite property manager that is passionate and knowledgeable about a development and has a strong local network is likely to attract more enquiry than an external property manager.
So if your development clients are looking for an effective, proactive and efficient property management, offering onsite property management services could be the right choice for them.
ABOUT THE AUTHOR
---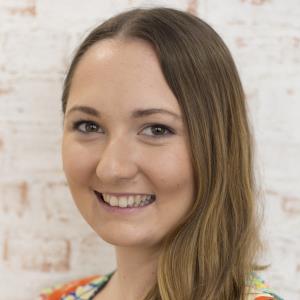 Elly Fraser is the newly appointed manager of property management for Oliver Hume Queensland. Her role sees her direct and manage the property management interests for the sales team, which currently transact over 1,800 sales in Queensland per annum. She brings to her position extensive experience in the property industry, with prior senior roles at LJ Hooker (Warwick) and Ray White (Nundah). 
Make sure you never miss an episode by subscribing to us now on iTunes
And dont't forget to leave REB a review!

Listen to other installment of the Real Estate Business Podcast