In my last blog, I spoke about the importance of making sure you "put yourself in their shoes" when you are speaking to your landlords.
Today, I want to touch on an area that I feel as property managers we can also easily overlook – building a relationship with your landlords.
Your clients need to know you. They cannot just be an address or a file number to you. If that is the case, you will become "just another real estate agent" who is interchangeable with the guy down the road.  
Make the time to not have a bad reputation in their mind. Don't only call them with bad news, like asking for repairs. When you call them about a rent review or a lease renewal, make sure you let them know you have saved them money. By keeping the same tenant in place, signing a new lease, you are not charging them a letting fee. By giving them a rent increase, you are maximising their return. It is easy to forget that you haven't spoken to the landlord for a while and the last time that you spoke to them was about spending their money (again!).
Just knowing the best way to contact them is helpful. Do they prefer email or phone calls? Are they able to chat with you while they are at work? Would they rather you text them, letting them know you need to speak with them and let them call you back? Do they work shifts and need to be spoken to before 11am or after 3.30pm? Ask them how they prefer to speak with you. If you know these things, it can make your relationship so much easier, because you are contacting them on their terms. This will not always work. Of course there will be times where you need to call them in an emergency, but if you think about it honestly, how many true emergencies do you have each day? If you have built a relationship with them, then calling in an emergency will not be such a big deal, as they know that you usually follow their requests.
It is easy to build rapport with clients – we all love to talk about ourselves! Ask them questions about their life and see how easy it is to find common ground. Make sure you remember it though, by keeping notes on the file, so you can ask them how their cruise/first day of school/special date went. By getting to know your landlords and building a relationship with them, you begin to know their personality and calls become less of a chore for all involved.
ABOUT THE AUTHOR
---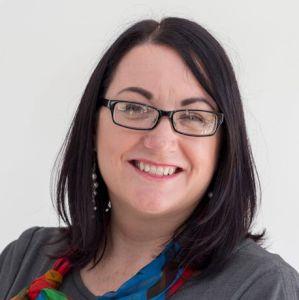 Having extensive knowledge about the property market, integrity, commitment, understanding and achieving outstanding results has seen Tina and her husband Rod open the office of Professionals Office in Lithgow. Tina has recently been rewarded for her efforts in the area of property management as she was awarded Property Manager of the Year 2015 for the eastern states and International Property Manager of the Year 2015 by Professionals Group. She was awarded Regional Property Manager of the Year in 2015 at the Real Estate Business Awards. She was also a finalist for Property Manager of the Year 2014 with the Real Estate Institute of Australia. Professionals Lithgow has also won the Property Management Star Award for the east coast in March 2015, December 2014, June 2014, May 2014 and May 2013.
Make sure you never miss an episode by subscribing to us now on iTunes
And dont't forget to leave REB a review!

Listen to other installment of the Real Estate Business Podcast