Would it interest you to know you could accomplish all your daily tasks and goals, play a big role in your community and still feel energised and positive at the end of the day?
To achieve success in property management, you need to follow a system that allows you to free up your time and focus more on what you do well in order to fulfil your own sense of accomplishment, bring joy into your working life, and add tremendous value to your clients. 
The role of a property manager is one of service, just like a doctor. You want to be of service to your landlord, while helping your tenant live comfortably. It's an exciting career full of diversity, challenge, growth and contribution. But for most part, the joy of being of service falls short. Instead, you feel drained and exhausted from all the running around that's required; frustrated when you have to chase late rent and creditors who haven't finished work orders; overwhelmed with the number of emails and phone calls; and tired of having to work in a way that's too old-fashioned when technology is there to help you but you're not using it in the way it was intended. It's enough to make you not want to get out of bed!
After personally training more than ten thousand property managers in workshops all over Australia, I discovered that there are five traits any property manager can learn to fast-track their success.
They're always willing to invest in themselves
There's a commonality between all successful property managers and that is a willingness to learn and invest in learning. Whether it's studying the Residential Tenancies Act, attending workshops or reading blogs about property management, successful property managers invest not only their money, but their time, into perfecting their craft and staying ahead of their competitors.
They're always open to new ideas and new ways of thinking
This means refining their systems, processes and procedures as and when their clients demand change, instead of staying fixed on the "way" it's always been.
They apply their knowledge to create results
Once better ways of performing tasks are learned, successful property managers take the extra time and effort to implement what they've learned. They know it's worth the extra effort and the hard road will get easier.
They make decisions quickly
They trust that they have all the answers they need to make decisions on behalf of their clients, and have the respect and support of their superiors to apply their personal leadership and expertise to get the job done.
They give themselves permission to be something greater
They understand that they possess natural abilities, gifts and talents that can be expressed and, in doing so, allow their clients to experience a positive and unique service experience.
The above is an excerpt from my book From Stress to Success in Property Management: How to manage more properties effortlessly. If you would like to read more, please go to www.pmit.com.au and order your copy – out now.
ABOUT THE AUTHOR
---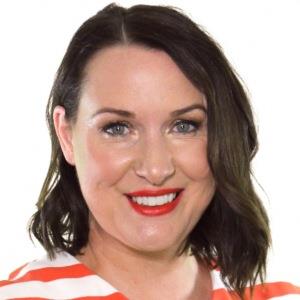 Tiffany Bowtell is an international property management expert, business coach, keynote speaker, certified trainer, and author. She is the director of two successful companies, the Property Management Institute of Training (PMIT) and the Property Management Virtual Assistant (PMVA). These companies provide advanced training and support to property management businesses throughout Australia. Tiffany is a regular guest speaker at business events, where she shares her expertise on how to run a successful property management business.