Successful director and author Leah Calnan enjoys her career in property management, but sometimes she needs to be reminded by her three boys that she's a mother first and property manager second.
When did you first join the PM industry?
I started my career in property management when I was 19. I attended lots of interviews and was continually told I was nice but because I didn't have any experience, they never offered me the job.  It was so tough to convince someone to give me a chance. 
Why did you join the PM industry?
The reason I joined the PM industry was because, at the age of 18, I was renting with my boyfriend and another couple and the real estate agency we rented through were terrible. When we went in to pay our rent (in cash), the receptionist looked down her nose at us, usually grunted when we spoke, and were so uninterested in us when we reported maintenance. I thought I could do better.  I completed my agent's representative certificate via correspondence (that's what it was called way back then), failed the exams twice, but finally got through.
What were you doing before PM?
I worked in a sports centre where I had worked from the age of 10 until high school.
What would you like your next career step to be?
I have already achieved so much – I have written a book, I have a successful property management business, I train other property managers and I sit on the board of the Real Estate Institute of Victoria. I want the industry of property management to be better respected. I want to see more females in higher positions such as department managers, CEOs and business owners. I would also like to be president of the REIV in the coming years.
What piece of technology do you find the most useful for your business and why?
In so many ways, I believe technology has created more work in the world of property management.  However, perhaps the improvements to cameras and the speed with which we can deliver the message. There is so much less patience now that email is almost our only form of communication.  
What area of PM needs more training focused on it and why?
Maintenance – with so many brand new properties, there is a larger range of maintenance that a property manager needs to understand and deal with. Managing customer expectations – sometimes things take time to resolve, so not being afraid to give people time frames to come back to them. 
What skills does a PM/BDM need to be successful?
A property manager must be resilient – some days are tough! They need to be super organised and work to their strengths and use systems to manage their weaknesses.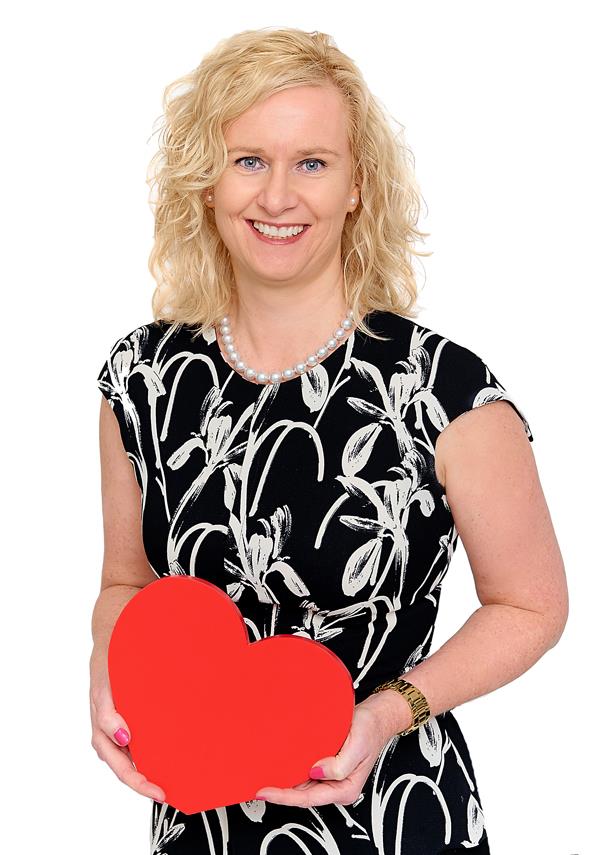 Where do you believe PM's responsibilities should start and end?
It all comes back to the management agreement and setting expectations with the client at the beginning.  After 20-plus years, I still laugh at the perception that the public has of a PM's power.  We are not superheroes, although sometimes it would be great to have the ability to fly. 
How do you deal with disgruntled and aggressive tenants?
You need to hear the problem and not just listen. We need to take on board when we stuff something up and be accountable. And sometimes we may not be in the wrong, but even so, you need to work out a solution that creates acceptance.  Otherwise, a conversation that goes pear shaped is splashed all over your social media platforms about poor service. 
What would you be doing if you weren't in the PM industry?
I love property management and my career, so it's a difficult question to answer.  I always wanted to be a vet when I was in high school, but I would have needed to live on a farm so I could keep all the animals people didn't want.
What do you enjoy most about your job?
I love the learning.  Learning something new in the maintenance field or implementing a new system, and seeing my team members grow and develop nowadays makes me super proud... and probably the ongoing relationships with the clients.
What are the most stressful aspects of your job?
Managing expectations, whether they are my own or my clients'. Managing my inbox – often it feels like it's out of control. And trying to always have all the answers.
How do you relax after a stressful day at work?
My three boys remind me I am a mum first and a property manager second. I need that reminder from time to time. I think, them running to me when I walk in the front door to take my bags and ask how my day went helps a lot.
How would you describe a perfect property management day?
There is no such thing, but sorting out something stressful for a client would be a great day for me. Booking my next holiday is another great way to have a good day or knowing I have a large glass of wine ready for me at home.
Make sure you never miss an episode by subscribing to us now on iTunes
And dont't forget to leave REB a review!

Listen to other installment of the Real Estate Business Podcast