First-time property investors in Perth need to focus on the needs of tenants more than ever.
There are now more than 10,000 vacant rental properties in Perth and this figure is rising every week due to new rental properties coming on the market.
Only a few years ago, there were around 3,000 vacant rental properties in Perth. However, low interest rates have encouraged more people to build a new home rather than rent, while the slowdown in the economy has led to a decline in migration levels to Western Australia, which has, in turn reduced the demand for rental properties.
The Perth market is now a great place to buy an investment property ,with prices very competitively priced. However, first-time investors need to focus on the issue of rental returns due to high vacancy rates in some areas of the city.
One of the key issues many people overlook when buying a rental property is the needs of the tenant – the person who will actually live in the investment property.
Many first-time investors buy an investment property that is similar to their own family home without taking into account the particular needs of the rental market.
For example, a large proportion of tenants are generally young people or single parents. They like to live near social infrastructure such as schools, shops and public transport.
The tenant is king when you are considering buying an investment property because a good tenant will pay their rent on time and help maintain the property. A bad tenant will cause major financial problems through non-payment of rent or damage to the property. 
Setting the correct rent that will appeal to the largest number of tenants is therefore an important consideration when marketing an investment property.
The fact is that many first-time investors overprice their rental property and, as a result, lose significant amounts of money in the process.
Accepting a lower rent to attract a tenant is, in most occasions, the financially smart decision to make.
The importance of correctly setting the rent was underlined by a recent survey of tenants where more than 90 per cent of those surveyed by Professionals identified rent as the most important factor for tenants in choosing a rental property. 
Tips to offer first-time investor clients 
* Do your research. How much are similar properties actually being rented for in the same area? This might be very different from the advertised rent.
* Unless the property has some special features, don't pitch the rent at the highest rate. The best tenant is a long-term tenant who pays regularly and looks after the property. The best deal is generally a win-win situation for both landlord and the tenant.
* Don't set the rent at the rate needed to cover costs. Always focus on the tenants rather than financial needs. You can only sell your product at a price someone else is prepared to pay. If your client needs more rent for their costs, then advise they seek financial advice on whether the investment is still appropriate for their personal financial situation.
ABOUT THE AUTHOR
---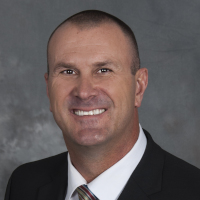 Shane Kempton is the chief executive of Professionals Real Estate. He is an experienced, well-respected real estate identity and chief executive committed to effective development of teams. His reputation is built on honesty, integrity, confidentiality and ethics, all highly valued traits of this influential leader.
Make sure you never miss an episode by subscribing to us now on iTunes
And dont't forget to leave REB a review!

Listen to other installment of the Real Estate Business Podcast