The real estate industry is swamped with apps, portals, widgets and gadgets, and outsourcing is growing at a fast pace.
In this industry, we are constantly looking for that unique point of difference. You can't get that from an app that every other agent is using or a portal that's available on every real estate "shelf".
Uniqueness is the agent themselves and the truly standout experience the customer has through their service.
Uniqueness is eroded in the frantic pursuit of smart devices to do a job for you, causing the customer to perceive your service as less valuable.
Don't look to "things" to do the important jobs for you. Put your uniqueness out there and give customers the help they need to disseminate their choices and make their decisions.
Property managers must be valuable, worthy, advantageous and profitable for the customer. That's how you earn your place in their real estate experience.
If you distance yourself from the customer, you not only lose your point of difference or uniqueness, but you may be discarded for a "tool" the customer finds themselves. Their real estate experience may be poor, but they may find it satisfactory.
Customer satisfaction just isn't good enough in 2016. It is not good enough to deserve a place in the customer's experience.
Developing a relationship with a customer is a process of stages. It begins with the potential landlord or tenant as the prospect. From that point, it is up to you to progress them through the stages of prospect, client, repeat client and referee to the highest level, the advocate who gives unsolicited testimonials that fuel your business. And don't fail the tenant by offering a poor experience or you will never be their property manager of choice when they become an investor.
For a customer to become your advocate, you can't merely satisfy. They must find you sensational, not so-so; masterful, not middling; awesome, not ok. The Holy Grail is a 100 per cent prospect-to-advocate strike rate! The advocates deliver the greatest volume of our future business through referrals and repeat business.
The onus is on the property manager to demonstrate merit through every stage of the developing customer relationship, likewise with investors, landlords and tenants. The customer will only see your worth through an overall remarkable and unique real estate experience.
The proliferation of all the new "toys" is not only confusing to the industry, but to the industry's clients. However, if a customer thinks an app or portal, for example, can satisfy them for half the price of your service, where do you think they will turn?
I'm not suggesting we discard the apps, the portals and all the rest. However, I'd like to see the focus on the person at the very core of our business – the customer. The sheer volume of gizmos is blurring our focus, but the few diamonds among them will shine because they benefit the customer.
New apps, portals and other innovations and devices will keep coming, but we must be fixed on the customer, making them the nucleus of our business and focus on delivering exceptional service.
The trend we most need in 2016 is property managers proving they can deliver an exceptional real estate experience and therefore deserve to exist.
ABOUT THE AUTHOR
---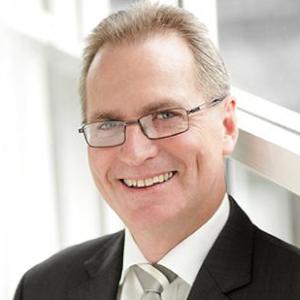 Michael Davoren has been in real estate for around four decades and held Senior Management positions and Directorships with major real estate groups in Australia and New Zealand. Michael has also held leadership positions in the industry having been President of both the Real Estate Institute of Queensland and the Real Estate Institute of Australia. He was an Executive Board member of the Chicago-based International Consortium of Real Estate Associations for five years. Michael is an Australian Property Finance (APF) Director, a New Zealand Property Finance (NZPF) Director and a Director of SQUIIZ.com.au. He co-owns RE/MAX Australia and RE/MAX New Zealand.
Make sure you never miss an episode by subscribing to us now on iTunes
And dont't forget to leave REB a review!

Listen to other installment of the Real Estate Business Podcast