The age-old debate of 'to pod or not to pod' never dies, particularly when you're part of a large rent roll and constantly weighing up the best way to service clients, maximise efficiency and, most importantly, get the tough jobs done.
However, working in a business that is blessed with very long-term and experienced staff, the traditional pod simply isn't the right mix. Senior property managers need to have the trust and flexibility to structure their own portfolios, yet the gap in this system is the additional property manager in the business watching over the client's investment. So how do you get the right mix with a skilled team used to working portfolio style?
Enter the pairs. I think my team think I'm crazy, but they know to come on the journey and hold on tight! 
The concept is to balance two property managers together, who have similarly based geographic portfolios and can share information on landlords and any high-touch situations. Then, when things are busy for one, the other can lend a hand and also assure the landlords that there is more than one person on the team caring for their property. We have dedicated relief staff who work for us exclusively, but this is more than leave, it's the day-to-day stuff too, and it adds another dimension of support to everyone involved. It's another set of hands when the going gets tough and you know you'll get to repay the favour soon!
Our team already utilises a dedicated leasing manager, trust accountant, administration officer and a team of routine inspectors, and that won't change the structure, which works well. However, the pairing concept is really about the landlord relationship and ensuring we get to know their quirks and special requests to show them our business genuinely values clients and has depth across the entire team.
Will it work? Time will tell. I'll report back later in the year…
ABOUT THE AUTHOR
---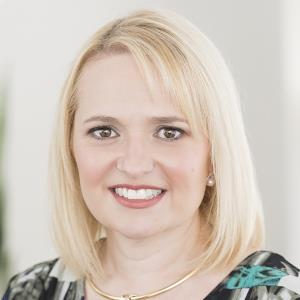 Emma Slape is the general manager at Turner Real Estate, one of Adelaide's largest residential portfolios. There are 10 dedicated property managers in the team, joined by corporate support and routine inspectors. The agency was awarded Best Corporate Support (from the PM team) in the REISA Awards in 2015, and in 2014 one of team was named Property Manager of the Year. The agency is constantly a finalist in the REISA Awards and is always striving to find new ways to offer clients more.
Make sure you never miss an episode by subscribing to us now on iTunes
And dont't forget to leave REB a review!

Listen to other installment of the Real Estate Business Podcast