Many an agency or agent looking to purchase a rent roll has approached me after initial discussions with the prospective vendor.
I'm asked to help with the transition, review a sample of the files in the rent roll and basically handle the sale from exchange onwards.
But it's not until you're in the vendor's business that you notice, when requesting key documents in the file handover, that not everything is what it seems. At this point the rent roll is exchanged, but not paid for. So what are some of the things I see between exchange and settlement that raise the eyebrows or cause concern?
Ingoing condition reports
A non-negotiable document in any rent roll sale at handover is the ingoing condition report. If the vendor hasn't got one then you shouldn't settle on that file, or at least should take action towards gaining the owner's and tenant's consent, so that an ingoing can be completed and signed off by all parties.
Sometimes ingoing condition reports have not been presented to or acknowledged by the tenant. How do you know when the lease expires and the tenant vacates that the mess and damage they leave behind was not there when you inspected the property prior to them beginning their lease?
Have a look at the property photos on file or, better still, try and get your initial inspections done during the retention period, especially for those that have pre-existing issues with the tenant from when the previous agency was managing the property. You cannot be sure an ingoing condition report completed is a true and accurate reflection of the property.
A recent rent roll purchaser stated to me after settlement that, upon closer examination of the ingoing condition reports of some properties, it was stated the pool was clean. However, they went on to tell me the property didn't have a pool!
Photos
It's not a critical requirement that photos go across with the transition, however if there are none at all, then how were the ingoing condition reports and routine inspections completed? This opens up a can of worms relating to my point before: how accurate are the ingoing condition reports? Again, book inspections as soon as possible and get to as many properties as you can during the retention period.
Keys
During a recent sale I helped the purchaser with, the vendor presented all the keys at settlement in zip-lock bags. There was a key register, however you would have needed an Enigma machine to decode which key was which. It's really important that there are photocopies of the keys for each property, but also a proper key register, especially with fob keys and electronic remotes.
Tenancy applications
A common complaint of purchasers upon transition of the rent roll to them is the poor application process the vendor's staff undertook. As a purchaser, you don't get to pick and choose your tenants. Therefore, during the retention period, flush out any signs of delinquent tenants paying their rent. If you are able to successfully vacate a tenant, then you get to choose your next tenant on your terms with a fresh tenant file. No rent roll should be acquired without a proper tenancy application process.
These are just some critical and non-critical signs of a poorly run rent roll or property management business. Not every rent roll is perfect and any rent roll acquired requires hard work, extra hours and some patience. However, acquiring is a very good way of instantly increasing the size of your rent roll, getting that fixed cost coverage boost to your revenue, and ultimately achieving 100 per cent fixed cost coverage.
ABOUT THE AUTHOR
---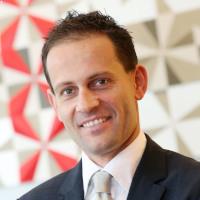 Matt Ciallella is the founder of mc rent roll broking, a specialised rent roll and business broking service for real estate agents, assisting both residential and commercial agents with rent roll sales, agency sales and rent roll transition management as well as strata agency sales. The focus of Matt's work is to simplify the process of selling and buying a business or rent roll by clearly outlining the sale process with vendors and buyers. From the initial meeting until transition, mc rent roll broking aims to understand individual and business goals and is committed to providing agents with personalised and supportive service.
Make sure you never miss an episode by subscribing to us now on iTunes
And dont't forget to leave REB a review!

Listen to other installment of the Real Estate Business Podcast